Catawba College Receives $200M Gift
Catawba College has received $200 million for its endowment. Given by an anonymous donor, the gift is the largest in the college's 170-year history. "This extraordinary gift is an affirmation of the quality of education at Catawba College and reflects the donor's ambition for Catawba to flourish for...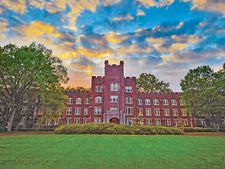 News Categories
Explore all the exciting things going on at Catawba College.