Catawba College Hosts President & CEO of the Federal Reserve Bank of Richmond
Catawba College's Ketner School of Business Lecture Series will feature Tom Barkin, President and CEO of the Federal Bank of Richmond. This year's event will take place on April 13th at 11 AM in Catawba's Keppel Auditorium. The event is free and open to the public.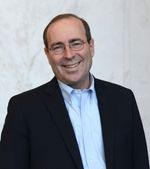 News Categories
Explore all the exciting things going on at Catawba College.
The Catawba College Music Department will present a Spring Choral Concert on April 23, 2023.

Get swept away by the songs you love.

The Catawba College Music Department presents a Wind Ensemble concert on April 24, 2023.