Catawba College Once Again Ranked in the Top 10 in US News & World Report's Best Colleges Guide
Catawba College is delighted to announce its outstanding performance in the 2024 US News & World Report Best College rankings, further solidifying its position as a premier institution of higher education in the South. The rankings, released today, September 18th, showcase Catawba's commitment to excellence in education, innovation, social mobility, and affordability.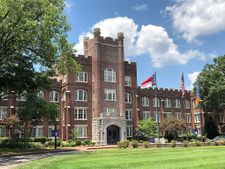 News Categories
Explore all the exciting things going on at Catawba College.
Catawba College Women's Volleyball vs Mars Hill