Monday, March 2nd
Men's Golf – Rendleman Invitational – Country Club of Salisbury- 1st Round
About the Tournament: The Patsy Rendleman Invitational Golf Tournament and the Richard Rendleman Invitational Golf Tournament are both played at the Country Club of Salisbury. The women's tournament takes place in the fall, the men's tournament in the spring.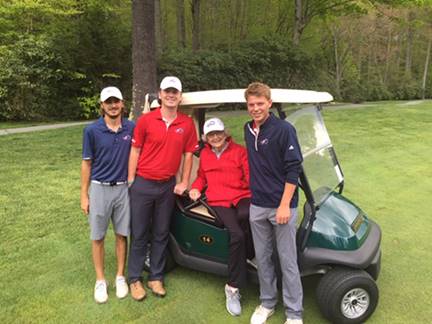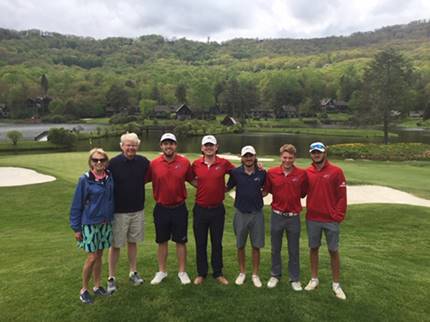 The women's tournament is named in honor of Patsy Rendleman, class of 1947. Mrs. Rendleman has been a member of the Catawba College Board of Trustees since 1975 and is an exemplary community leader and avid golfer. She was instrumental in starting the Catawba Women's Golf team in 1999. She has won 20 club championships, is a past president of the Women's Carolinas Golf Association, and also helped start the 1st Tee program at the Country Club of Salisbury. She has two career holes in one. This will be the 15th year for the Patsy Rendleman Invitational.

The men's tournament is named in memory of Richard Rendleman, class of 1941. The Catawba MVP Award for golf was named in honor of Richard Rendleman in 1988. Mr. Rendleman was an outstanding golfer for many years and recorded 11 career holes in one. A four-year golf letterman, 1938-41, he helped lead his team to 9-4 record in 1940, qualified for U.S. Open Championship 1948, advanced to third round of U.S. Amateur 1951, was a Salisbury Country Club champion five times, a Salisbury CC Labor Day Tournament champion six times, Grandfather Golf and CC champion twice, an Elk River Golf Club champion three times, twice scored six-under par 65 at Salisbury CC, and a charter member of the Catawba Chiefs Club. Mr. Rendleman played collegiate golf at Catawba and was inducted into the Catawba Sports Hall of Fame in 1987. This will be the 27th year for the Richard Rendleman Invitational Tournament.

Both Rendleman invitational golf tournaments usually have around 15 teams participating, which serves as a fundraiser for both Catawba College Golf teams.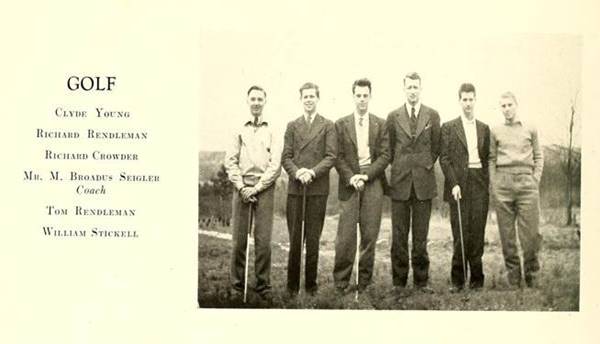 Catawba Men's Golf 1941.
Tuesday, March 3rd
Men's Golf – Richard Rendleman Invitational – Country Club of Salisbury – 2nd and final round.
Softball – Wingate (DH) 1:00pm
Baseball – Mt. Olive – 4:00pm
Wednesday, March 4th
Women's Lacrosse – Limestone – 4:00pm
Women's Basketball – SAC Tournament – 1st Round - away - TBA


Men's Basketball – SAC Tournament - 1st Round 7:00pm **SAC Tournament – Chiefs Club Passes will NOT be honored. Everyone must purchase a ticket if attending the game.**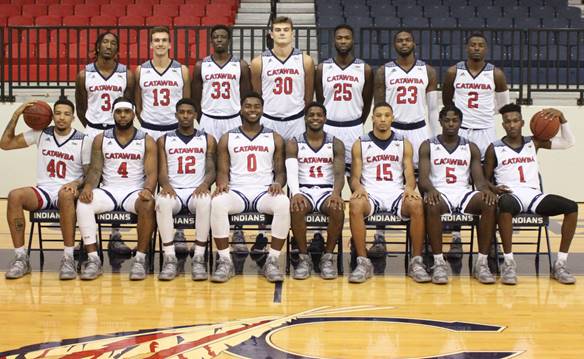 Thursday, March 5th
Softball at Mt. Olive
Friday, March 6th
Baseball – Lenoir-Rhyne – 6:00pm
Women's Lacrosse at Young Harris
Saturday, March 7th
Men's Lacrosse – Mars Hill – 12:00pm
Softball – Bloomsburg (DH) 1:00pm
Baseball – Lenoir Rhyne – 4:00pm (DH)
Women's Tennis at Lincoln Memorial
Men's Tennis – at Lincoln Memorial
SAC Basketball Tournament Semifinals – at Furman University
Sunday, March 8th
SAC Basketball Championship Games – at Furman University
Softball at Limestone