Updates from the Chiefs Club: April 6, 2020
I will continue to send updates and information out about our Chiefs Club and Catawba Athletics, but will now be every other Monday up until June 2020. Our 2020-2021 Chiefs Club membership information will go out in June. Our main effort this coming year will be to get back in touch with our former Catawba student-athletes. We sure could use the support of our current Chiefs Club membership to help us find new members for 2020-2021. This past year, we had 222 former Catawba student-athletes join our Catawba Chiefs Club. If each of those could help us find just one of their former teammates to join in 2020-2021, we would again continue to grow stronger. Everything we raise goes back to help support our athletic scholarships. Those are the same athletic scholarships that helped many of our former students attend Catawba College.

We have started doing a weekly e-newsletter that we send out each Monday with a lot of results, schedules, special events, athletic projects, and a lot of pictures. You can join for as little as $100 and your gift is tax-deductible.

Every new Chiefs Club member who is a former student-athlete will also receive one of our C and Feather lapel pins. It is a very nice way to show your support for Catawba and that you are a former Catawba student-athlete!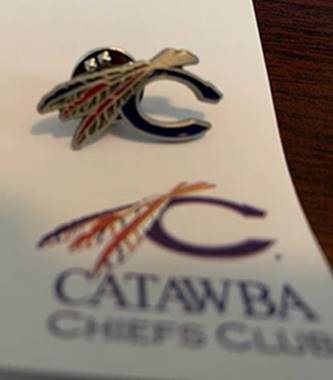 The fundraising campaign is still underway to raise money to turf Kirkland Field at Shuford Stadium. We are hoping and planning to start this project before May 1st, 2020. We sure could use your support to help fund this much needed project!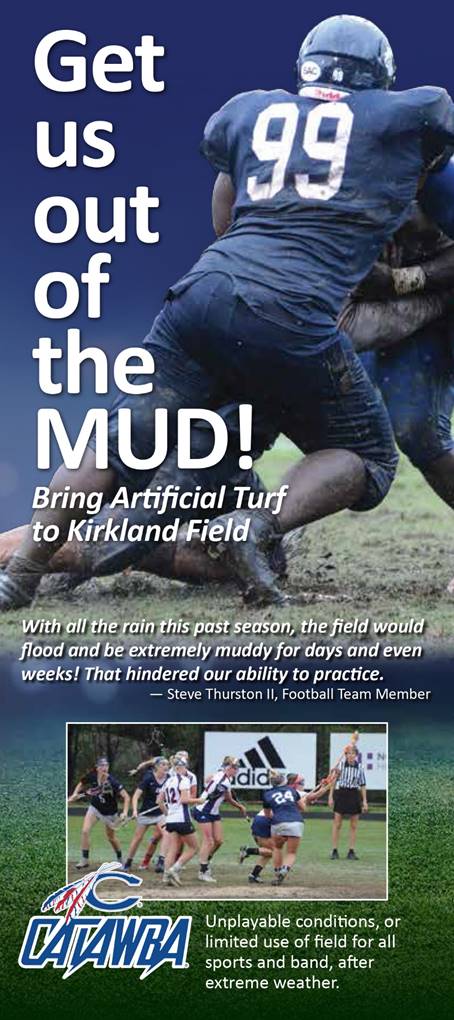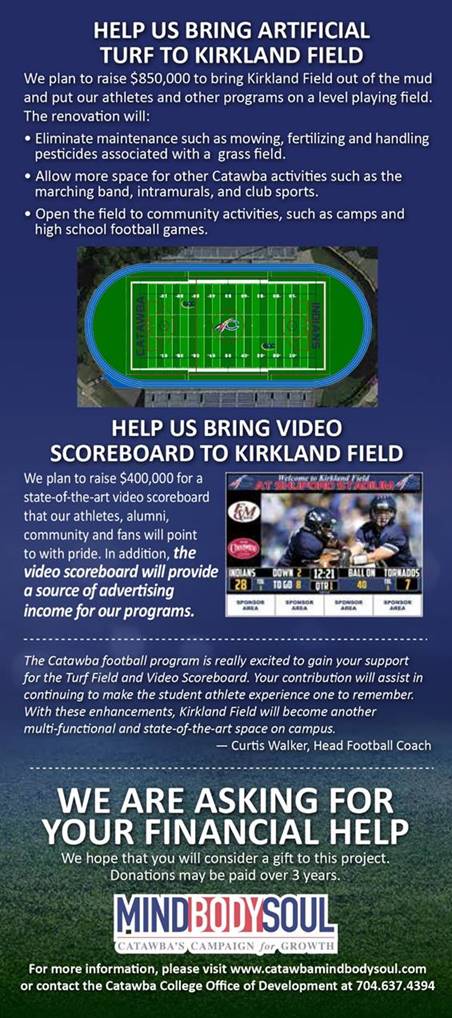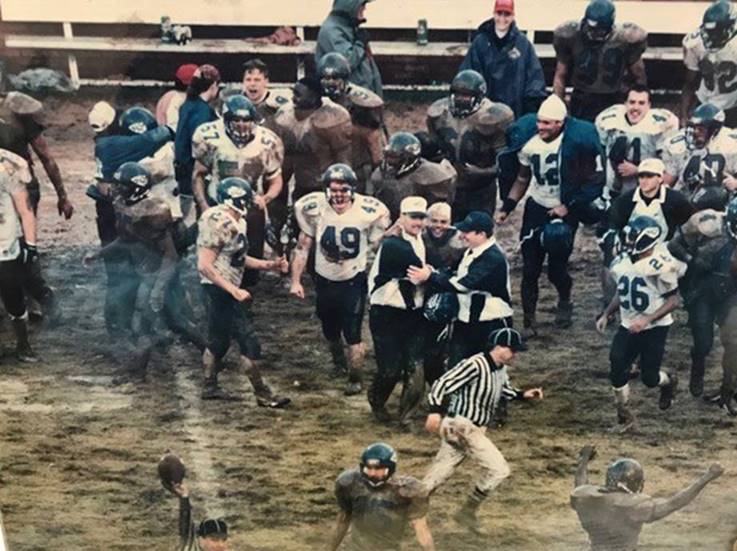 Thank you, Shari Graham '83 and Hen Henderlite. Below is a photo from a very simple special recognition for all their help with our special fundraising events for Catawba Athletics the past few years: the CLASS Act Dinner, Catawba Baseball First Pitch Dinner, and the Catawba Golf Classic. These two put in a lot of time and effort to make sure these are first class events that help to raise a lot of extra funds for those teams and Catawba Athletics.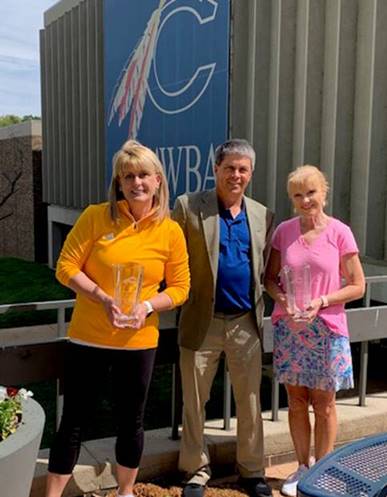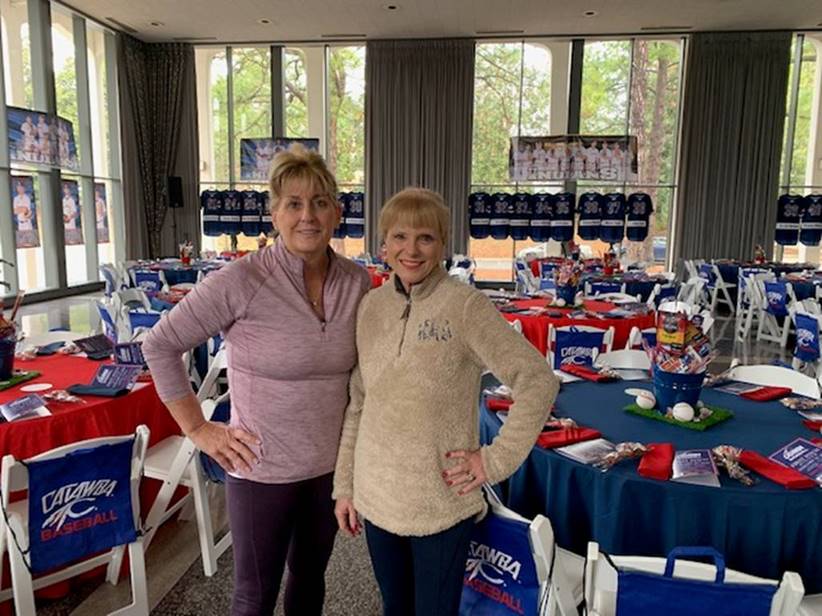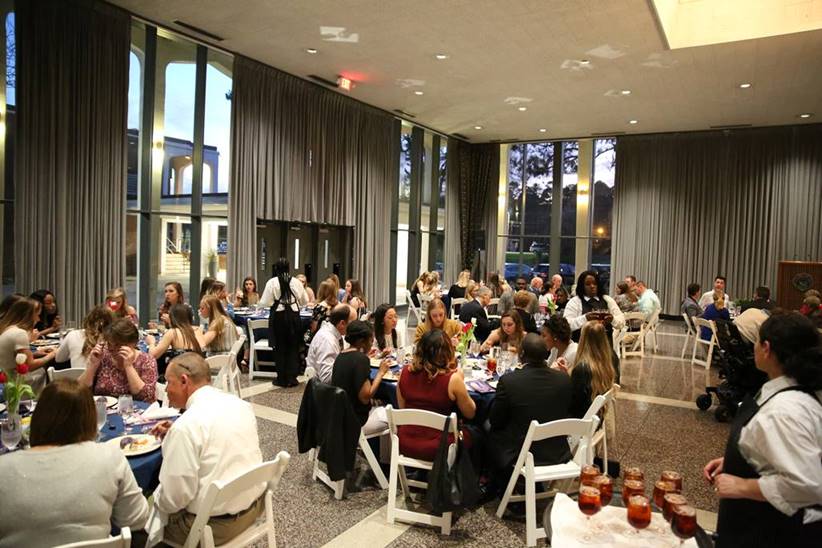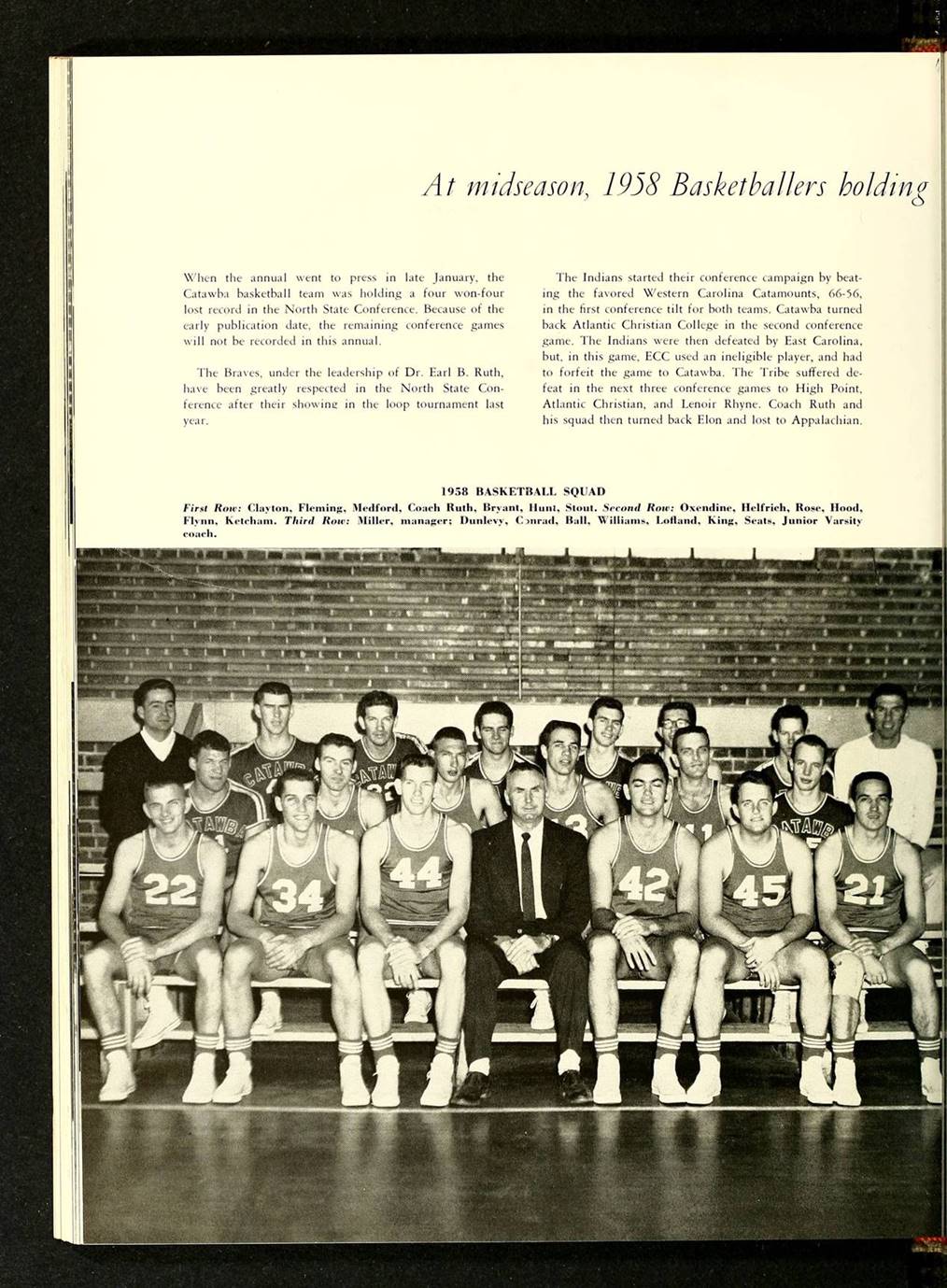 Catawba Football – Saturday September 5th, at Erskine - TBA
Catawba Chiefs Club Membership Drive 2020-2021
June 1, 2020

First home Catawba 2020 Football Game – vs. Barton 7:00pm
Saturday, September 12, 2020

30th Anniversary of Catawba Women's Soccer
Saturday, October 3, 2020

1990 & 1991 Catawba Men's Soccer SAC Championship celebration
Saturday, October 10, 2020

2000 Catawba Football SAC Championship team celebration
Saturday, October 10, 2020

2000 Catawba Cheerleader National Championship team celebration
Saturday, October 10, 2020

Catawba Homecoming
November 6-8, 2020

Catawba Tennis 2001 SAC Championship Reunion
November 7, 2020

2nd Annual CLASS Act Dinner
Friday, November 13, 2020

Catawba Baseball 1st Pitch Dinner
Saturday, January 23, 2021

Senior Dinner for Catawba Student-Athletes
Tuesday, April 20, 2021

Catawba Golf Classic
Friday, May 7, 2021

Catawba Commencement
Saturday, May 8, 2021
With the cancellation of all Catawba athletics and classes, we were able to schedule and start the project to refinish the gym floor and repaint the new three point lines. In the past we have done this after the summer camps and before the Catawba preseason volleyball.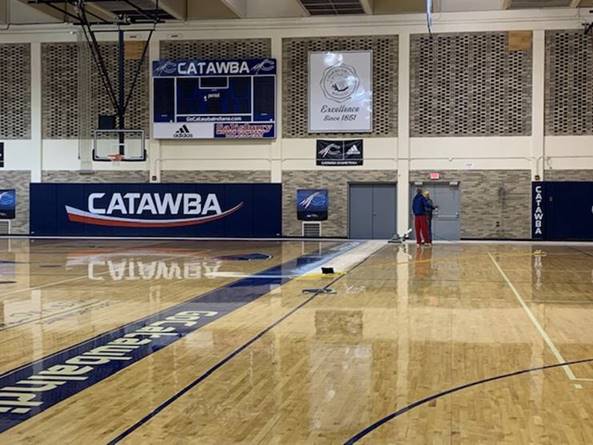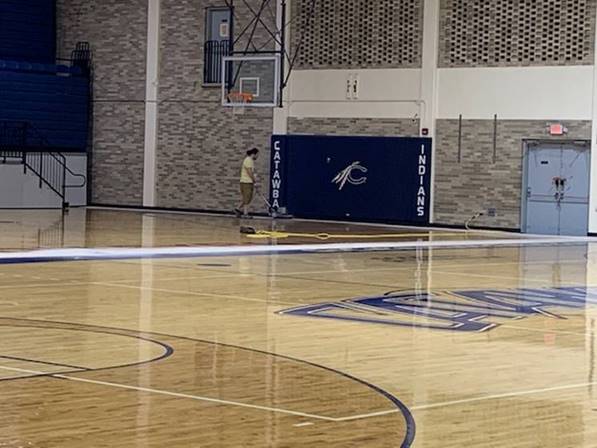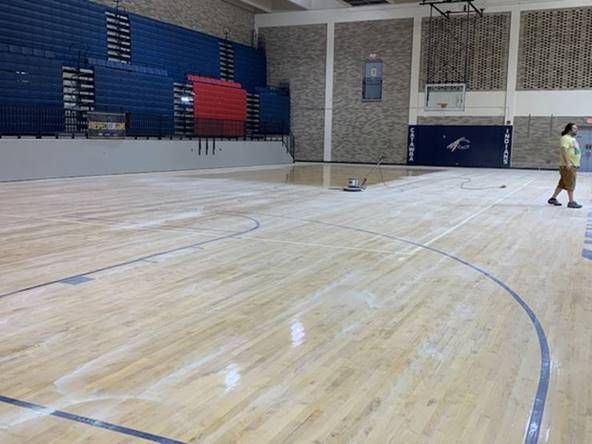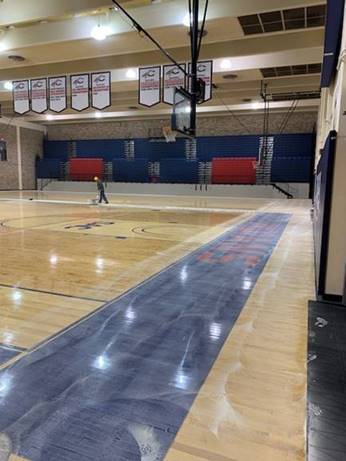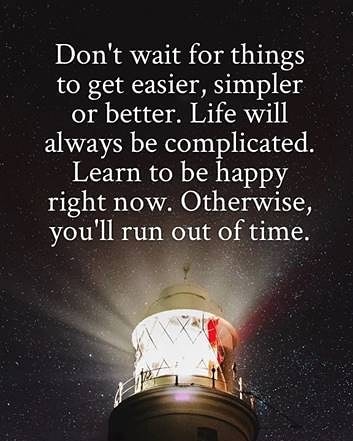 Current Chiefs Club Membership Business Listings 2019-2020



Adam Taylor
Farms

























Cathy Griffin










Coe Brier Inc. Builders
Mt. Pleasant, SC

College Barbecue
Drive-In



Salisbury Dairy Queen












Debbie Suggs
Catering


Dianne Greene


Kenny Seagal





























Gamewell
Mechanical








Graeber and Associates














Hendrix Barbecue
(W. Innes St. / Statesville Blvd.)








James River
Equipment





Leslie Poteat
Pampered Chef Consultant











Martin Miller
Farms



Matt Cross









Mid Carolina
Electric

















Outdoor
Power Equipment






Provisions
Contracting LLC.


Jayne Helms Group









Rockwell Farms





























Cindy Morgan


Kevin McMillan












Super Speedwash




TAILGATE AMERICA
















True Value of Salisbury



















Wilson Brown
Sock Company














Jeff Childress
Associate Athletic Director for Athletic Development
Director of the Catawba Chiefs Club
2300 W. Innes St.
Salisbury, NC 28144
704-637-4265
jchildre@catawba.edu