Updates from the Chiefs Club: August 12, 2019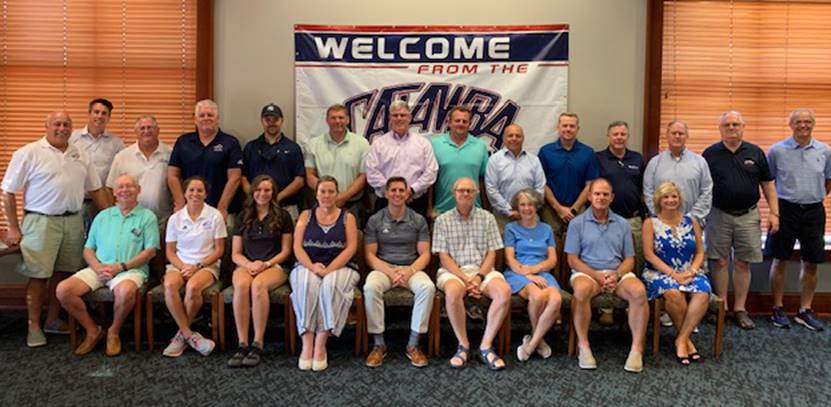 2019-2020 Chiefs Club Board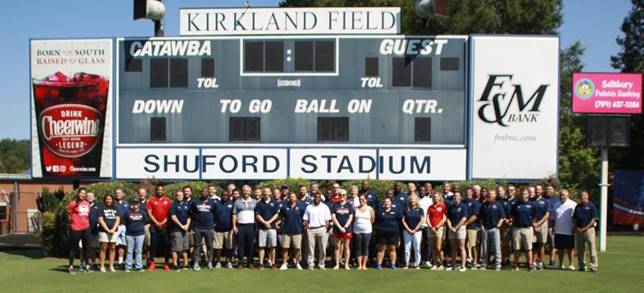 The 2019-2020 Catawba Athletic Staff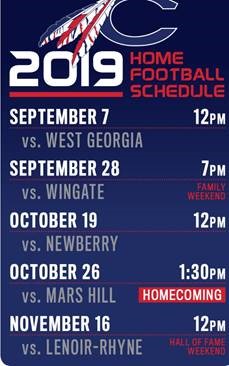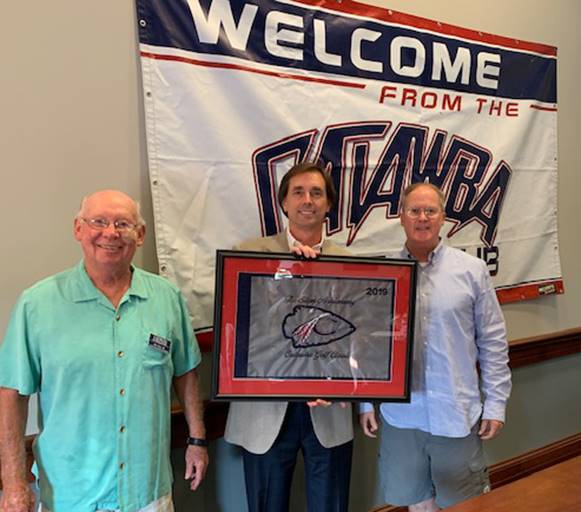 Bill and Shari Graham: Thanks for your support of The Catawba Football Golf Classic (25 years).
Presented to Bill Graham by Bill Hall and Bob Setzer.
Here we go again: Catawba Chiefs Club 2019-2020! For the past two years, OUR Chiefs Club membership has been over 500 members. This year, our goal is to have over 750 Chiefs Club members. We need the support from our past Chiefs Club members, as well as our former student-athletes.

We also have a Chiefs Club Challenge from our Catawba Board of Trustees Chair Bill Graham, who is also a former student-athlete at Catawba College.
From Bill Graham: In an effort to support and help the Chief's Club grow, I will contribute $100 (unrestricted) for every new Chief's Club member added from now until September 1st, 2019 in order to get to 600 members. After the 600 number has been reached, I will contribute $200 to the Chief's Club for every new member thereafter and $300 for each member over the 750 membership number. This offer expires October 1st, 2019. A new member is defined as anyone that has not been a Chiefs Club member for at least one year.
Our Chiefs Club membership is growing.
Forward this email to anyone you think would be interested in helping support OUR Catawba Chiefs Club. We have over 525 current Catawba student-athletes, 23 varsity teams, two JV teams, 117 athletic scholarships, a weekly Chiefs Club newsletter - and your gift to the Catawba Chiefs Club is tax-deductible. The funds raised by the Catawba Chiefs Club help support the 117 athletic scholarships that Catawba College offers.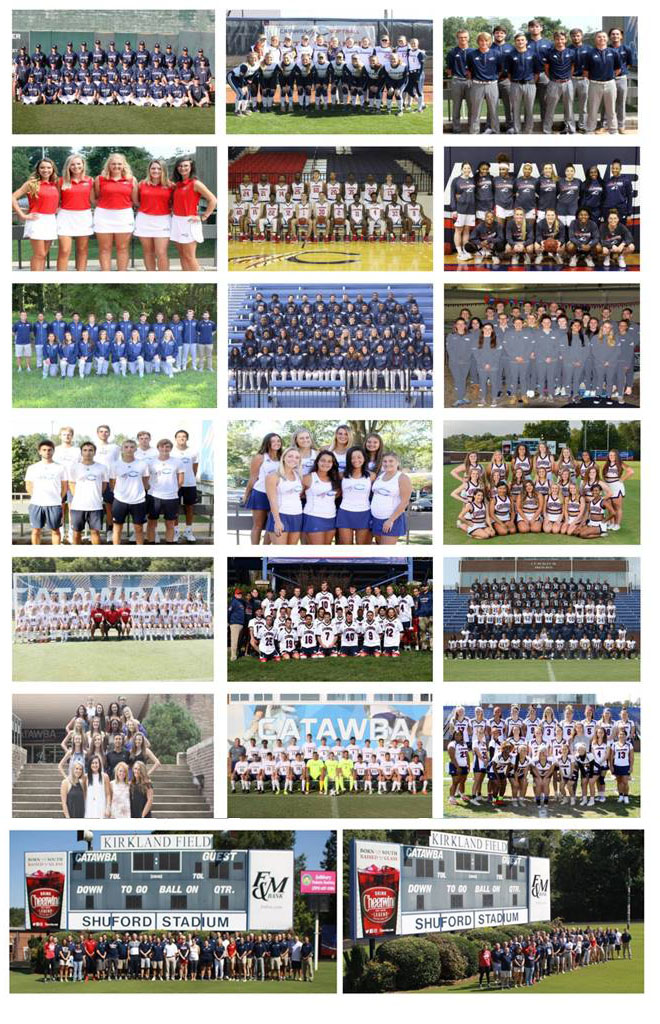 View the Current Chiefs Club Membership
Join The Chiefs Club Today
PLEASE NOTE: Due to the television broadcast of the Catawba football games, game times have been changed:
- September 7th – 12:00pm
- September 28th – 7:00pm
- October 19th – 12:00pm
- October 26th – 1:30pm
- November 16th – 12:00pm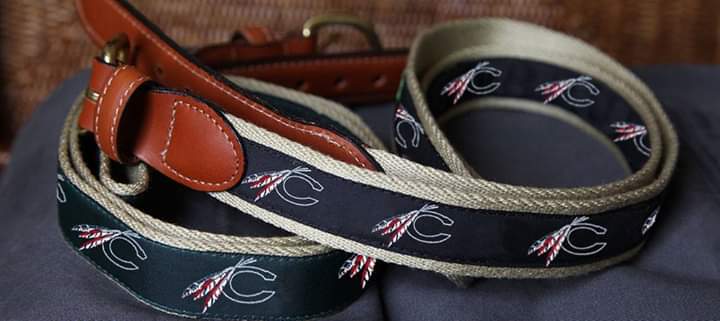 Purchase your Catawba logo belt. 10% of the proceeds will go back to help support OUR Catawba Chiefs Club. Special thanks to David VanAken '89 for helping out with this project! Stay tuned for more information about this special project.

Current Chiefs Club Membership Business Listings 2019-2020
Bear Insurance
Carolina Golf Mart
Chick-Fil-A - Salisbury
The College Barbecue
Dales Sporting Goods
Davis Law Firm


F & M Bank
FILM TO FIELD, LLC - THE QUARTERBACK CLUB
Fisher-Greene Insurance Agency
Graeber and Associates
Godley's Garden Center
The Hot Dog Shack
Koontz and Smith Attorneys at Law


Mid Carolina Electric
Mykynos - Salisbury
NC Pediatric Dentistry
Novant
RDS Services
The Revival Golf Course
Rushco Oil Company
The Salisbury Post
Stout Heating and Air
Tailgate America
The Warrior Golf Club
Wilson Brown Sock Company
Windsor Jewelry
WSAT Radio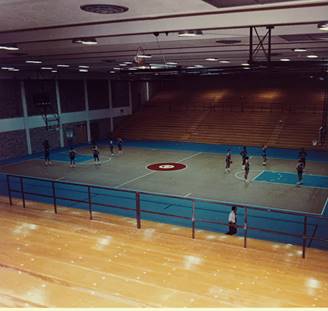 1970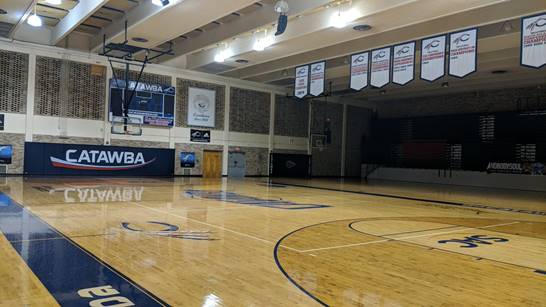 2019


Thursday, September 5th
Women's Soccer at Palm Beach Atlantic
Men's Soccer at Barton

Saturday, September 7th
Football – West Georgia – 12:00pm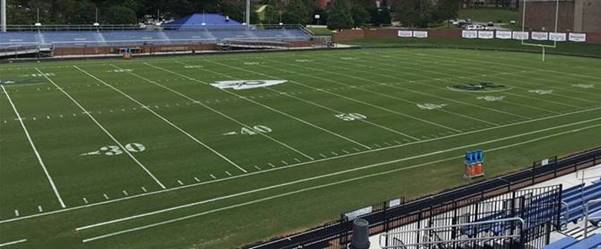 Cross-Country – 8:30am – Salisbury Community Park. Read More
Women's Soccer at Lynn

Sunday, September 8th
Men's Soccer – Mt. Olive – 7:00pm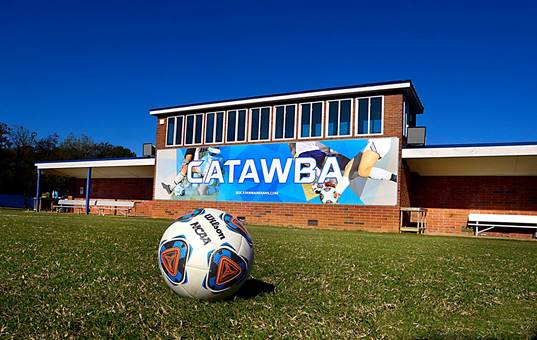 Monday, September 9th
Women's Golf at Anderson Invitational – Cobbs Creek Golf Club
Men's Golf at Anderson Invitational – Cobbs Creek Golf Club

Tuesday, September 10th
Volleyball at Lenoir-Rhyne
Women's Golf at Anderson Invitational – Cobbs Creek Golf Club
Men's Golf at Anderson Invitational – Cobbs Creek Golf Club

Wednesday, September 11th
Women's Soccer at Francis Marion
Men's Soccer at North Greenville

Thursday, September 12th
No Athletic Events Scheduled

Friday, September 13th
Volleyball at Mars Hill

Saturday, September 14th
Women's Soccer – USC-Aiken – 7:00pm
Volleyball – Chowan – 7:00pm
Football at Winston Salem State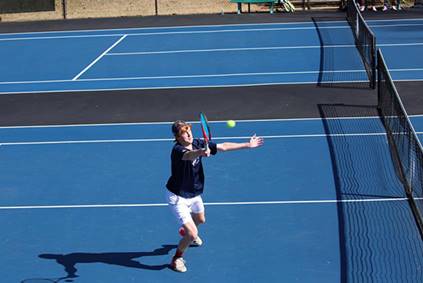 Ryen Reid – Senior – Claremont, NC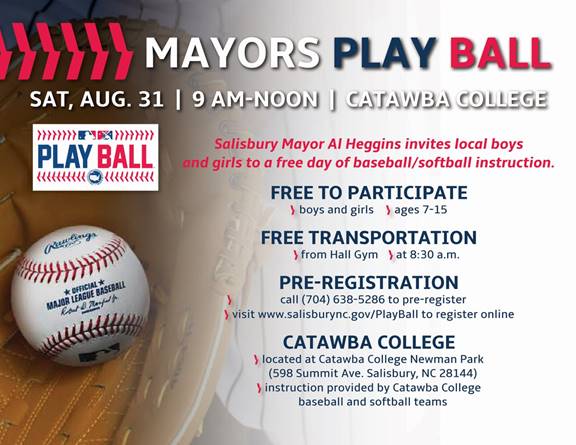 Former Catawba Football quarterback and current Chiefs Club member Brad Roach has started a new football instructional business called FILM TO FIELD, LLC. His concept is to teach kids how to watch film - whether it is of themselves or watching their game film - and taking what they learn on the film to the field. Read More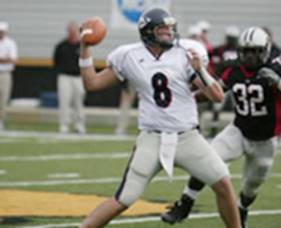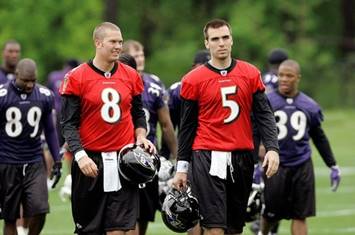 Brad Roach #8 Brad Roach #8 Joe Flacco #5
Cross-Country/Track & Field to add 26 commitments to the 2019-2020 teams. Read More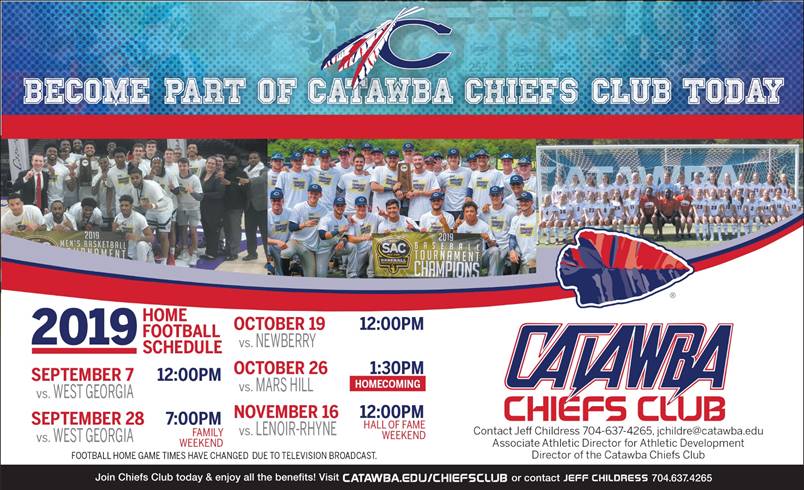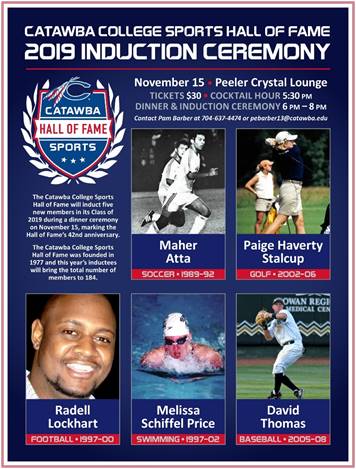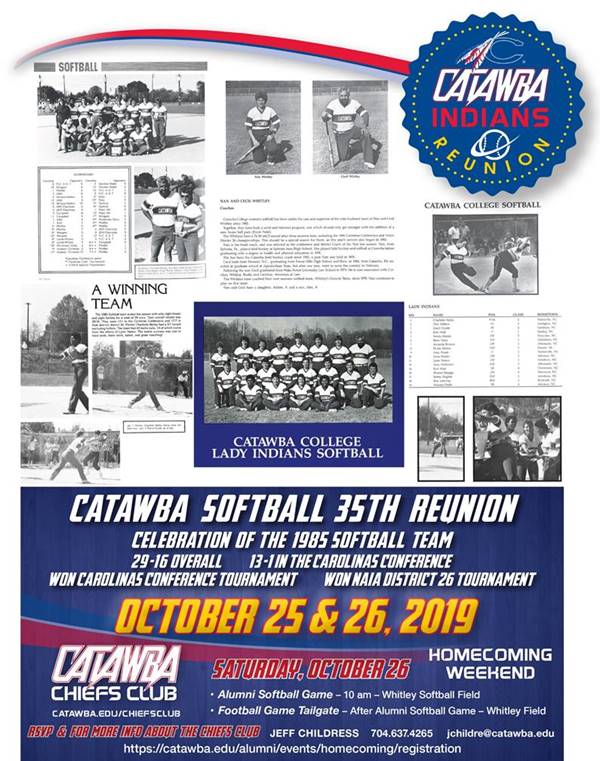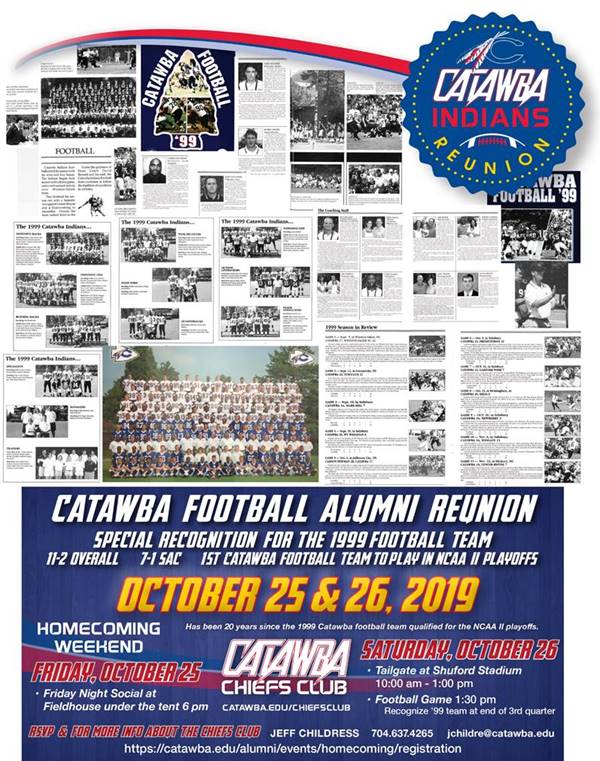 The 1999 Catawba Football team won 11 games, tied the record for most wins in a season, was the first ever NCAA playoff team, and won the 1st round vs. Fort Valley State.

2019 PRE-GAME FOOTBALL HOSPITALITY
Chiefs Club members with pre-game hospitality benefits are invited to join us for a meal
and pre-game chat with Coach Curtis Walker before all home Catawba College Football
games. All pre-game hospitality meals will be held in the Kirkland Lobby of the
Abernethy Physical Education Center.

******* Frequently Asked Questions *******
Q: Who can attend Pre-game Hospitality?
A: Chiefs Club members at the "Chief" level and above. Attendees must be a Chiefs Club member or a guest of a Chiefs Club member. Sorry, this is not open to the public.

Q: How much does a Pre-game Hospitality meal cost?
A: The pre-game hospitality meal is complimentary for 2 people per membership. Beyond that, the cost is $5 per person, paid at the registration table as you enter the luncheon.
For questions, please call (704) 637-4474. We look forward to seeing you during football
season!

*PLEASE NOTE: there is NO pre-game hospitality benefit during Homecoming
Weekend (Oct. 25-26), but we invite you to purchase a ticket for the meal served during
the Alumni Awards event on Saturday, October 26th in the gym.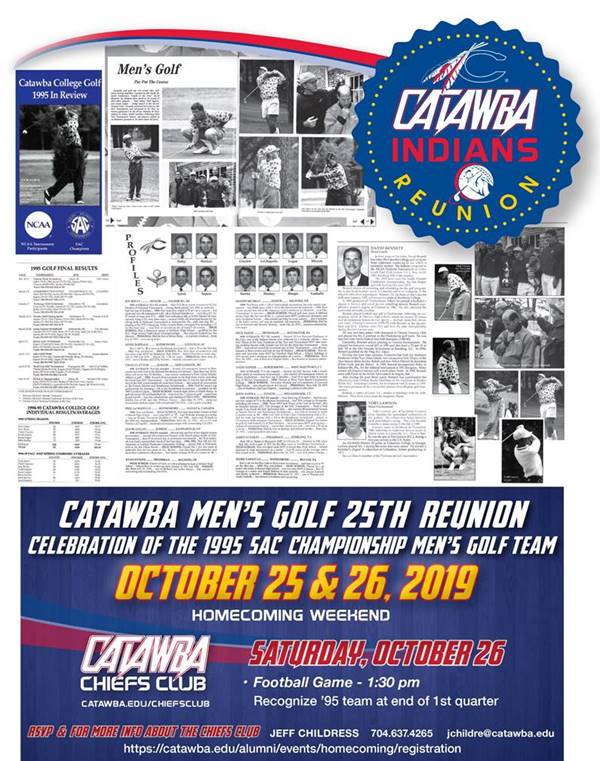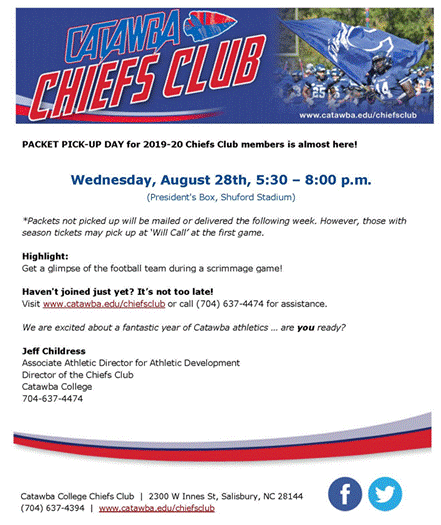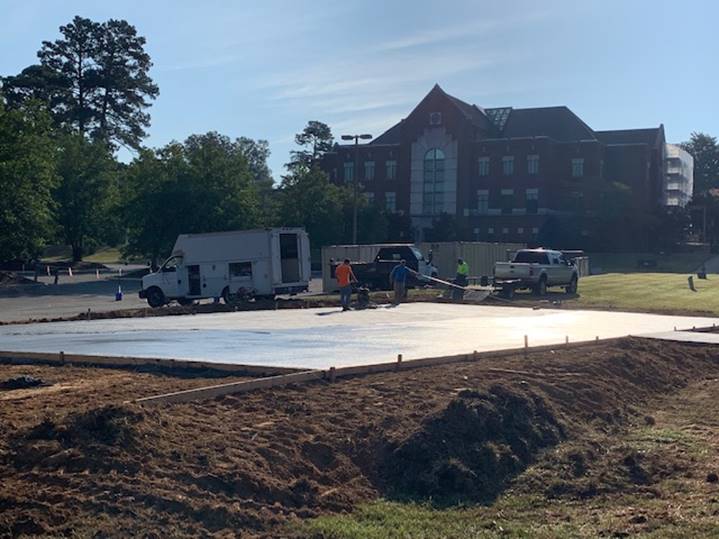 The new outdoor basketball court project has begun. The old courts had to be taken up to accommodate the new Beach Volleyball complex. The new court, named in memory of former Catawba Football player Darris Morris, will be a full 40' x 80' court with two goals and lights - a big improvement from the previous court. A very special thanks to Associate Athletic Director Craig Turnbull for organizing and overseeing this project, as well as the new Beach Volleyball complex. We'd also like to thank Larry Leckonby, Director of Athletics, and Ricky Joines, Director of Athletic Facilities for their assistance in this undertaking as well.


Jeff Childress
Associate Athletic Director for Athletic Development
Director of the Catawba Chiefs Club
2300 W. Innes St.
Salisbury, NC 28144
704-637-4265
jchildre@catawba.edu