Monday, October 21st
Women's Golf at Flagler Fall Slam – Marsh Creek Country Club – St. Augustine, FL
Men's Golf at Queen Invitational – Irish Creek Golf Club – 1st Round - Read More
Tuesday, October 22nd
Women's Golf at Flagler Fall Slam – Marsh Creek Country Club – St. Augustine, FL - Read More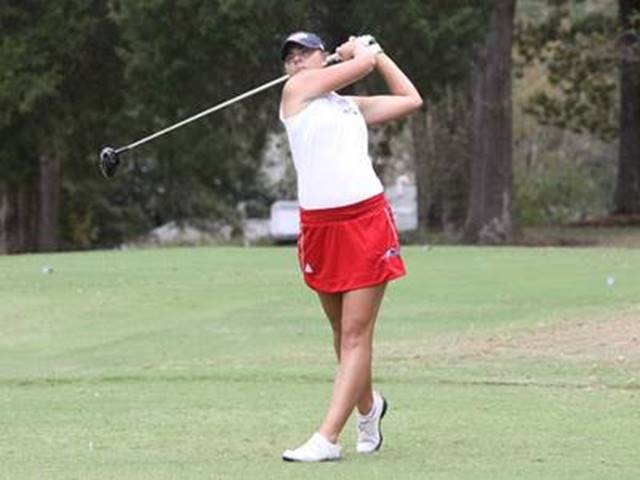 Alyce Sylven – Freshman – Uppsala, Sweden
Men's Golf at Queen Invitational – Irish Creek Golf Club – Kannapolis, NC - Read More

Volleyball at Queens – Lost 3-0 - Read More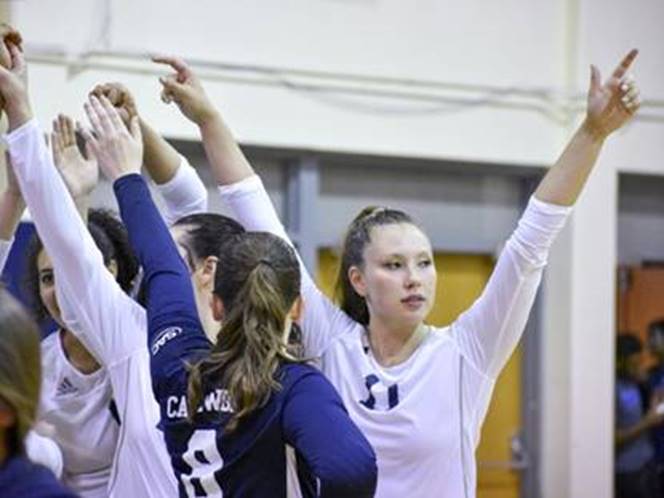 Wednesday, October 23rd
Women's Tennis vs. Newberry - Lost 6-1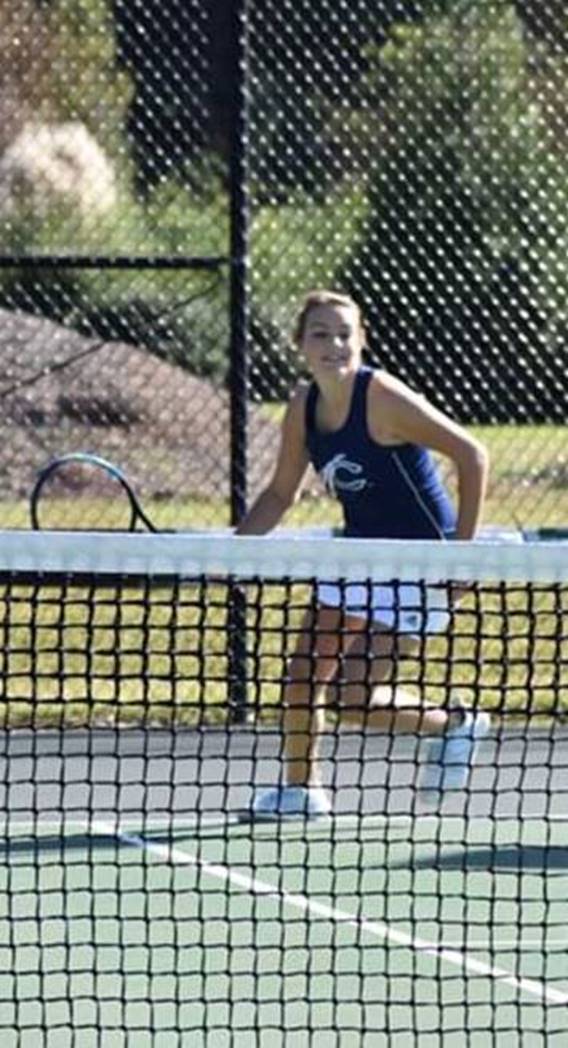 Merionne Hunt – Sophomore – Albemarle, NC
Thursday, October 24th
The Coach Curtis Walker Catawba Football Coaches Show, hosted by WSAT Radio at the Shuckin' Shack in Downtown Salisbury (every Thursday at 7:00pm).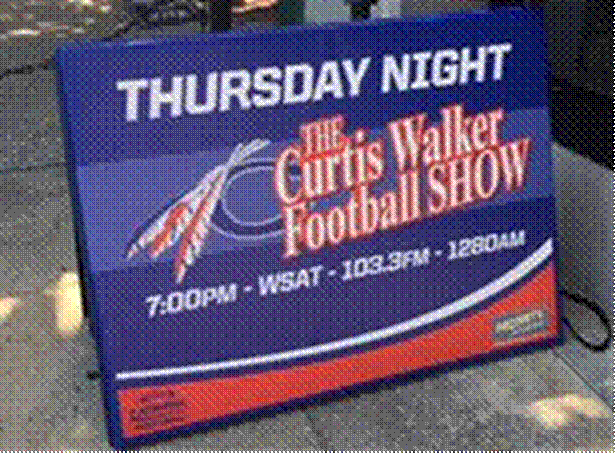 Friday, October 25th
Volleyball at Coker – Lost 3-0 - Read More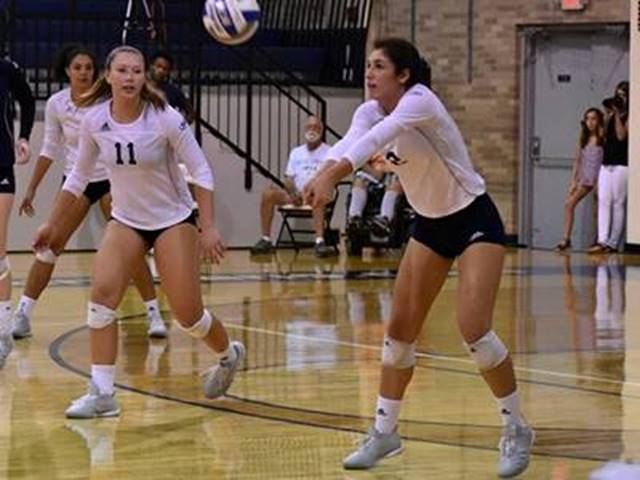 Kylie Morgan – Sophomore – Newton, NC
Saturday, October 26th
Football – Mars Hill – Lost 55-28 - Read More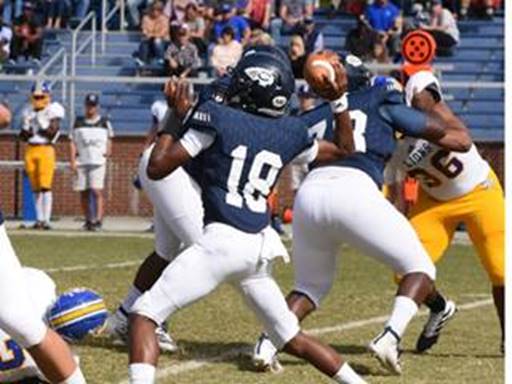 Kaylon Wade – Freshman – Grover, NC
Women's Soccer – Carson Newman – 1-1 tie - Read More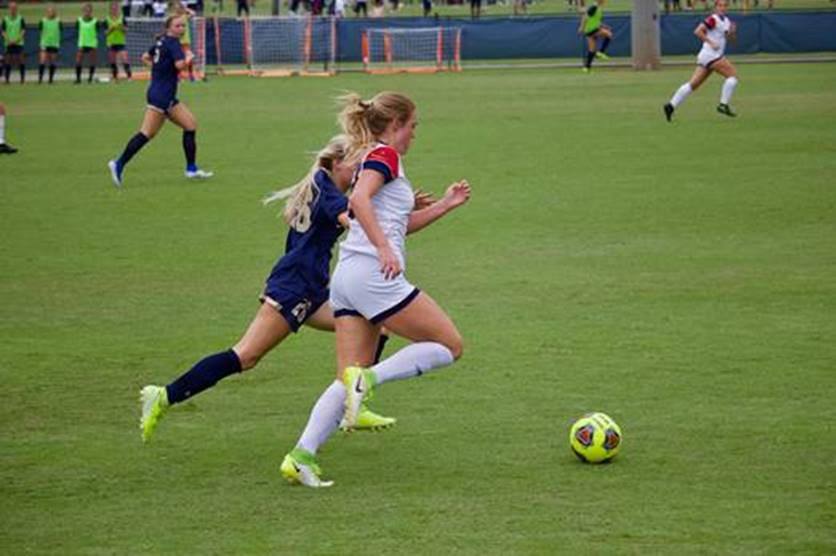 Amber Hand – Sophomore – Kernersville, NC
Men's Soccer – Carson Newman – Lost 1-0 Double OT - Read More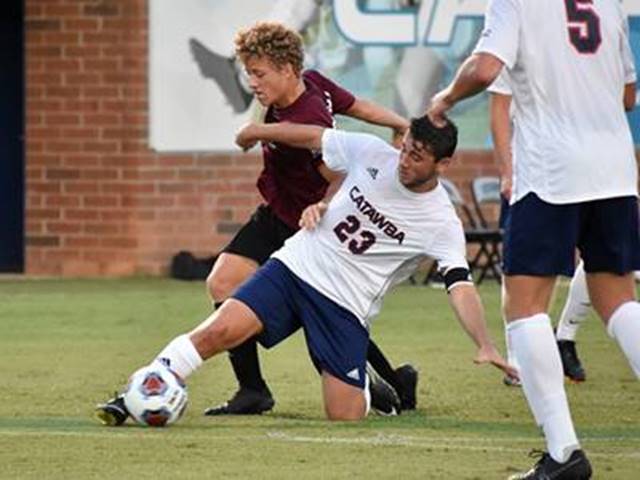 Hunter Faust – Senior – Statesville, NC
Volleyball at Wingate – Lost 3-0 -Read More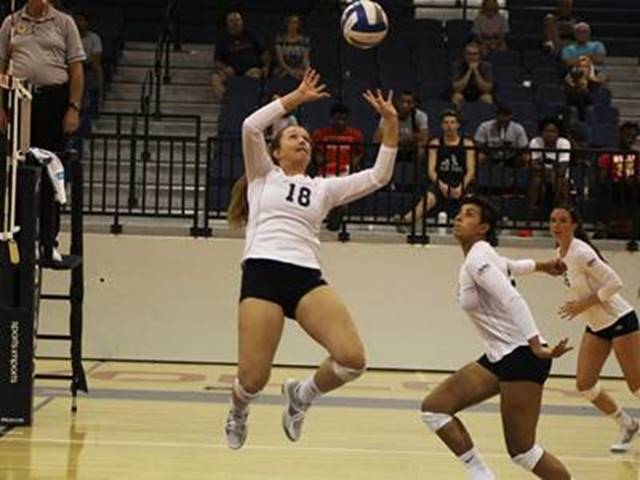 Morgan Hester – Senior – Salisbury, NC
Cross-Country at SAC Championship – Wingate; Men – 5th, Women 5th - Read More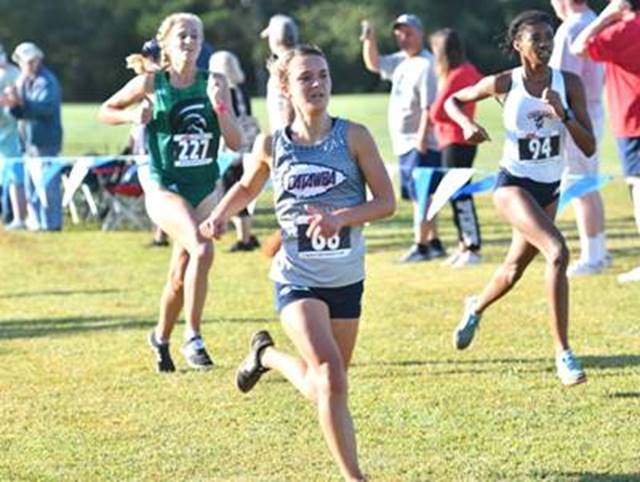 Hannah Mercer – Senior – Lexington, NC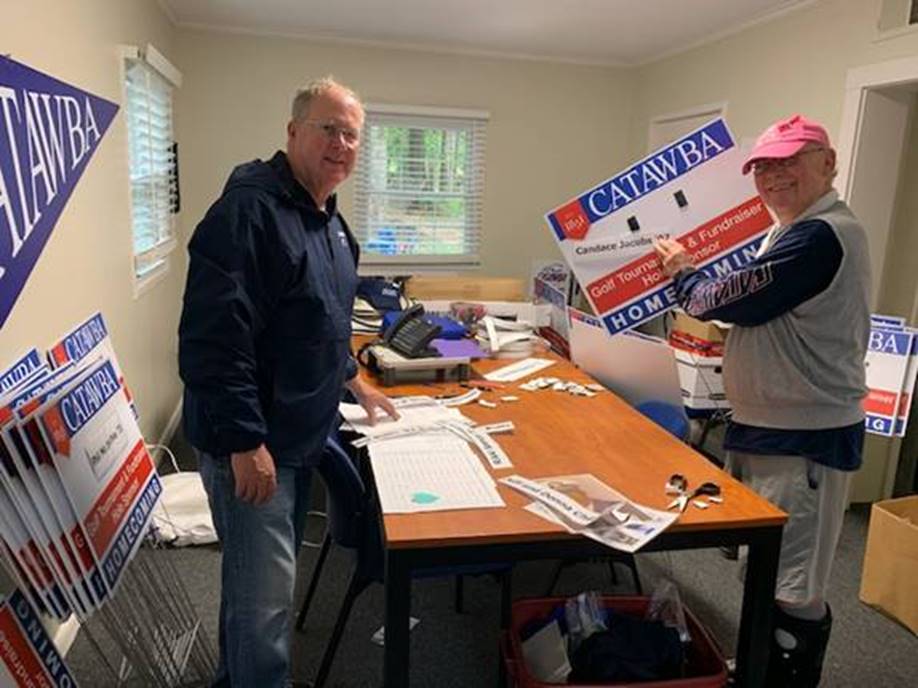 The masters of the Hole Sponsor fundraiser. Both Bill Hall and Bob Setzer help out with every golf tournament and put together all the hole sponsor signs themselves the week of each tournament. It is quite a project, and they do it so very well EVERY year.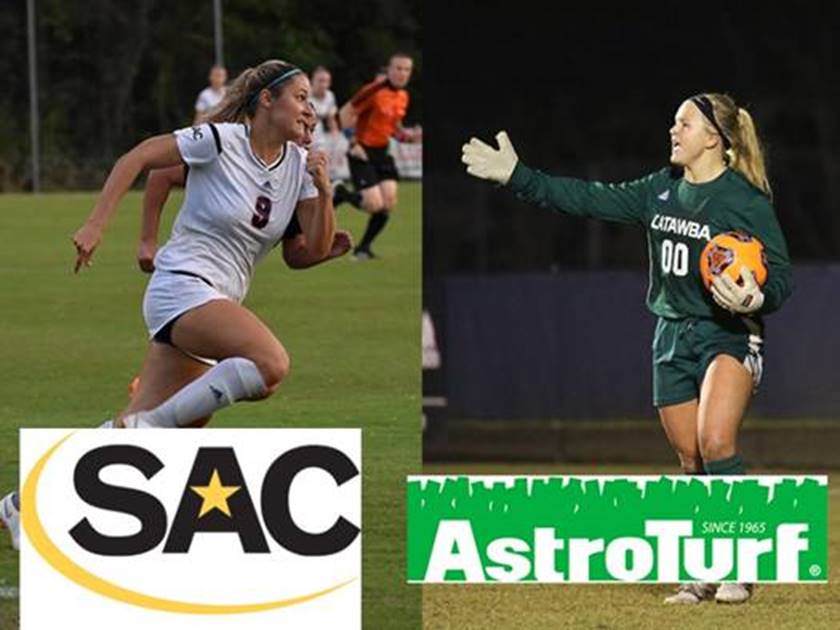 Catawba's Shelby Vasich – Sennior – Chatsworth, CA and Shelby Thompson – Senior – Charlotte, NC were both selected as the SAC Women's Soccer Players of the Week. Read More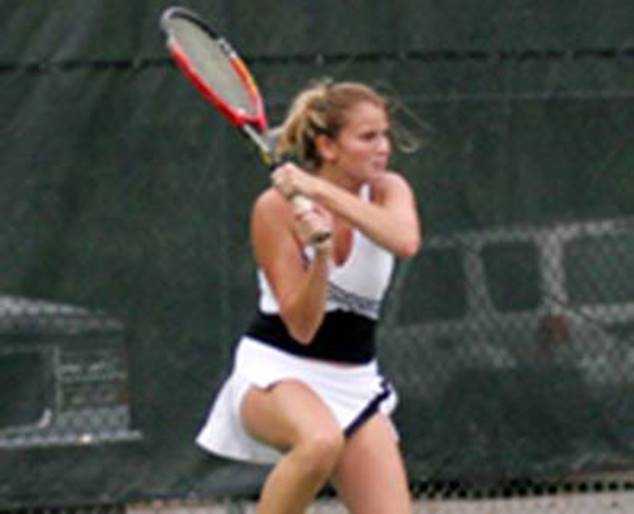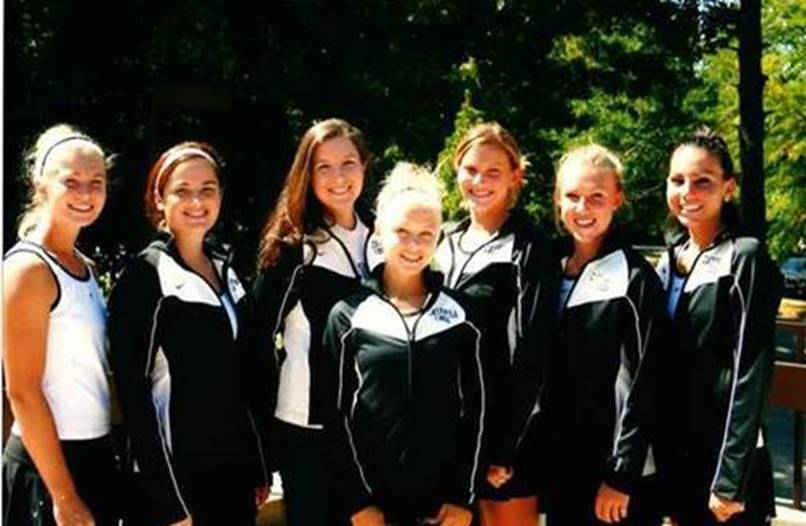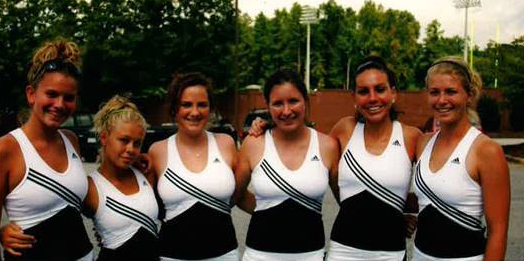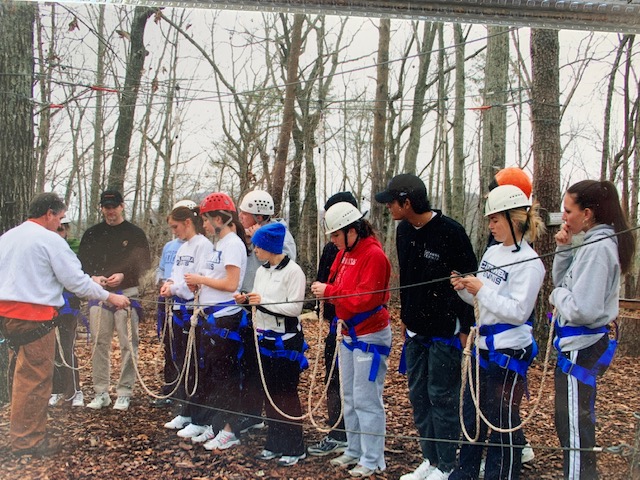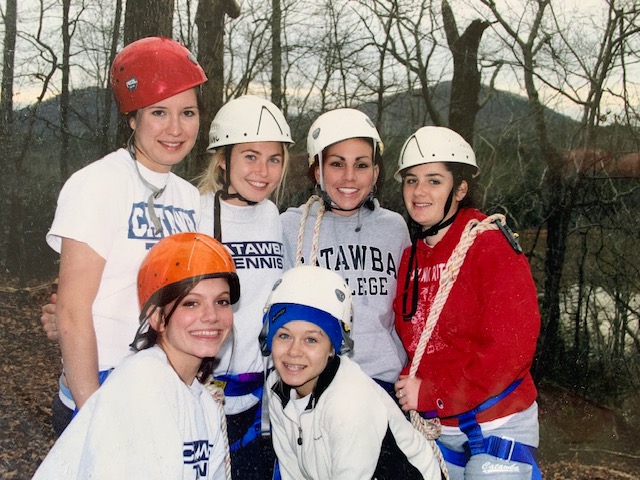 KT (Rebadow) O'Brien, the 2005 SAC Freshman Women's Tennis Player of the Year, just helped us get one step closer to our 750 Chiefs Club Membership goal. Read More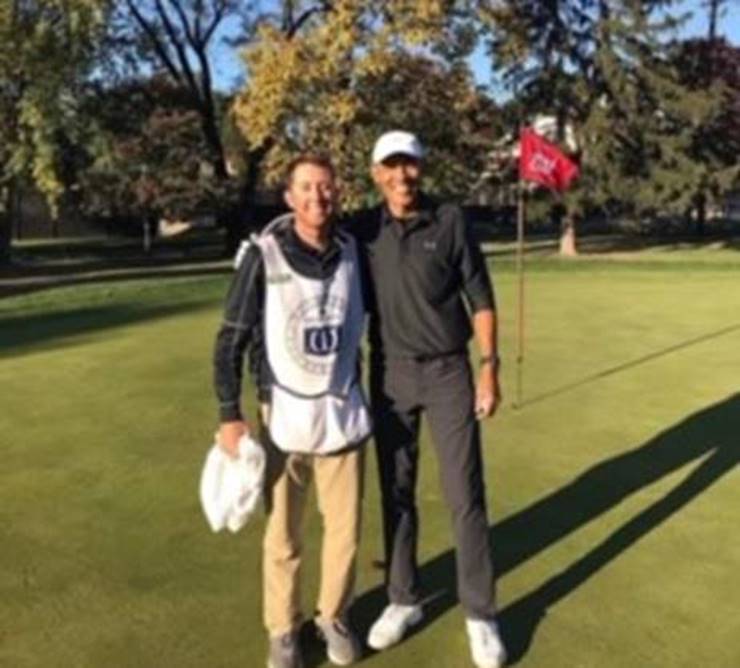 Former Catawba golfer Matt Hardiman was able to caddie for #44. It's one round he will remember for a long time.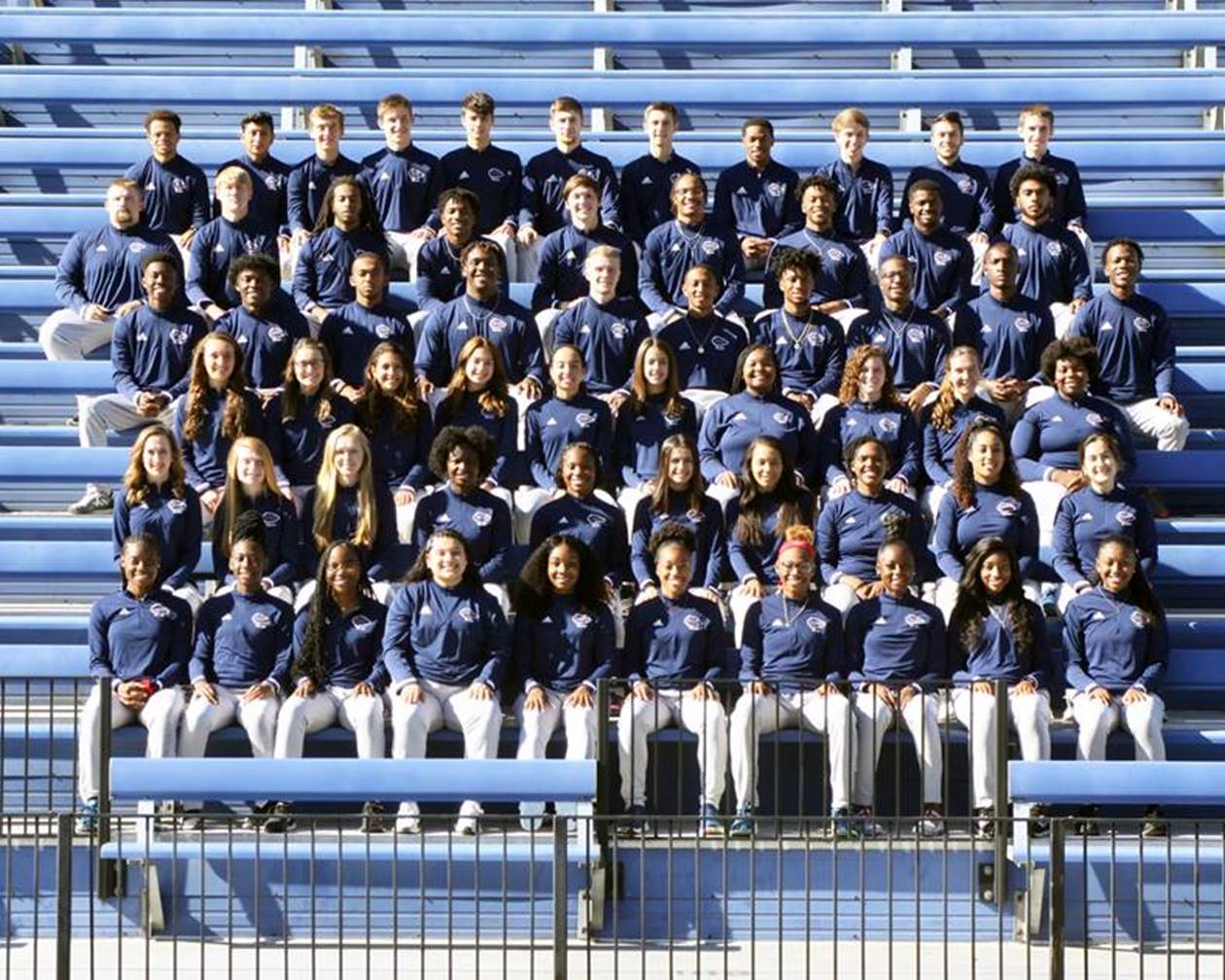 2019-2020 Catawba Track and Field Team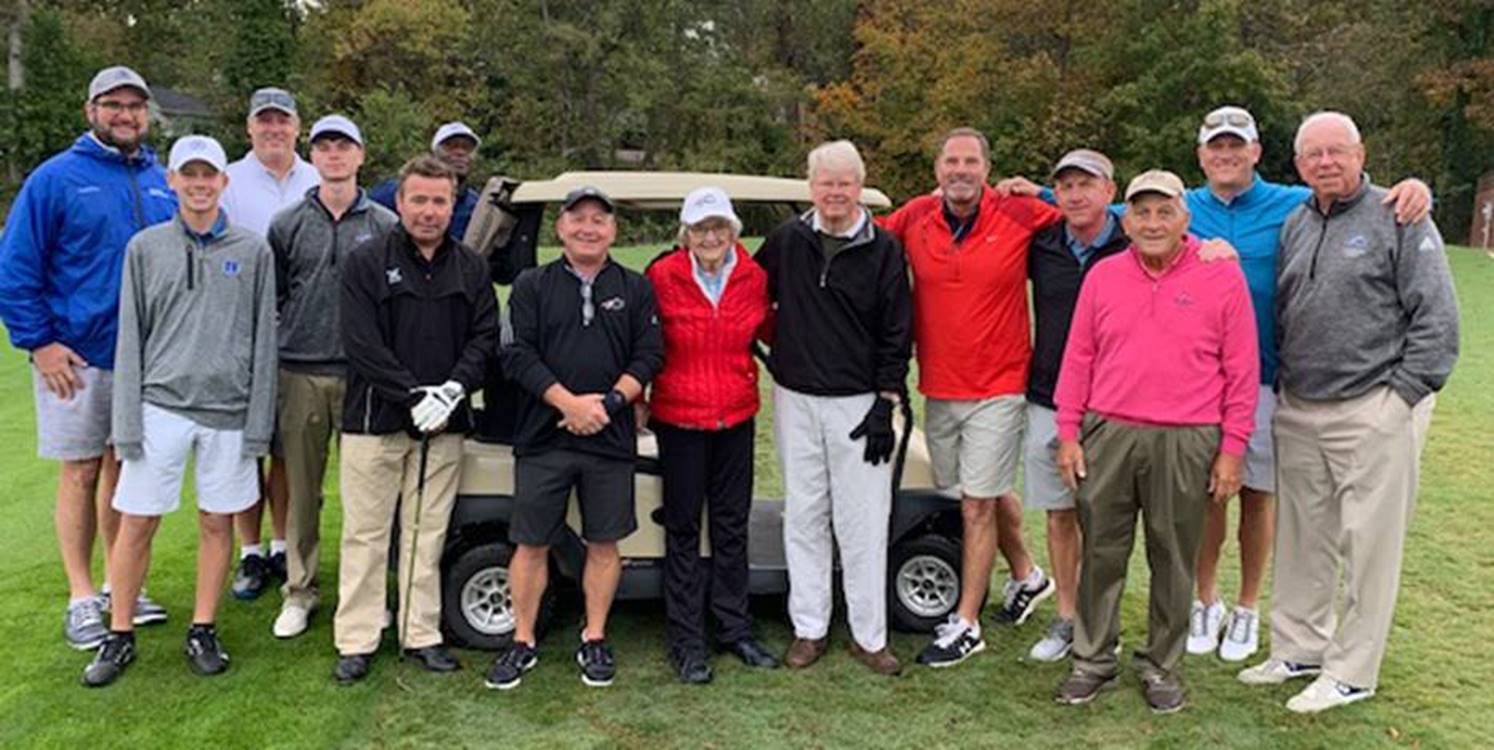 Members of the 1995 Catawba Men's Golf SAC Championship team with coaches and longtime supporter of Catawba Golf, Mrs. Patsy Rendleman with her son, Dick. The 1995 team was able to play at their home course, The Country Club of Salisbury, during Homecoming Weekend.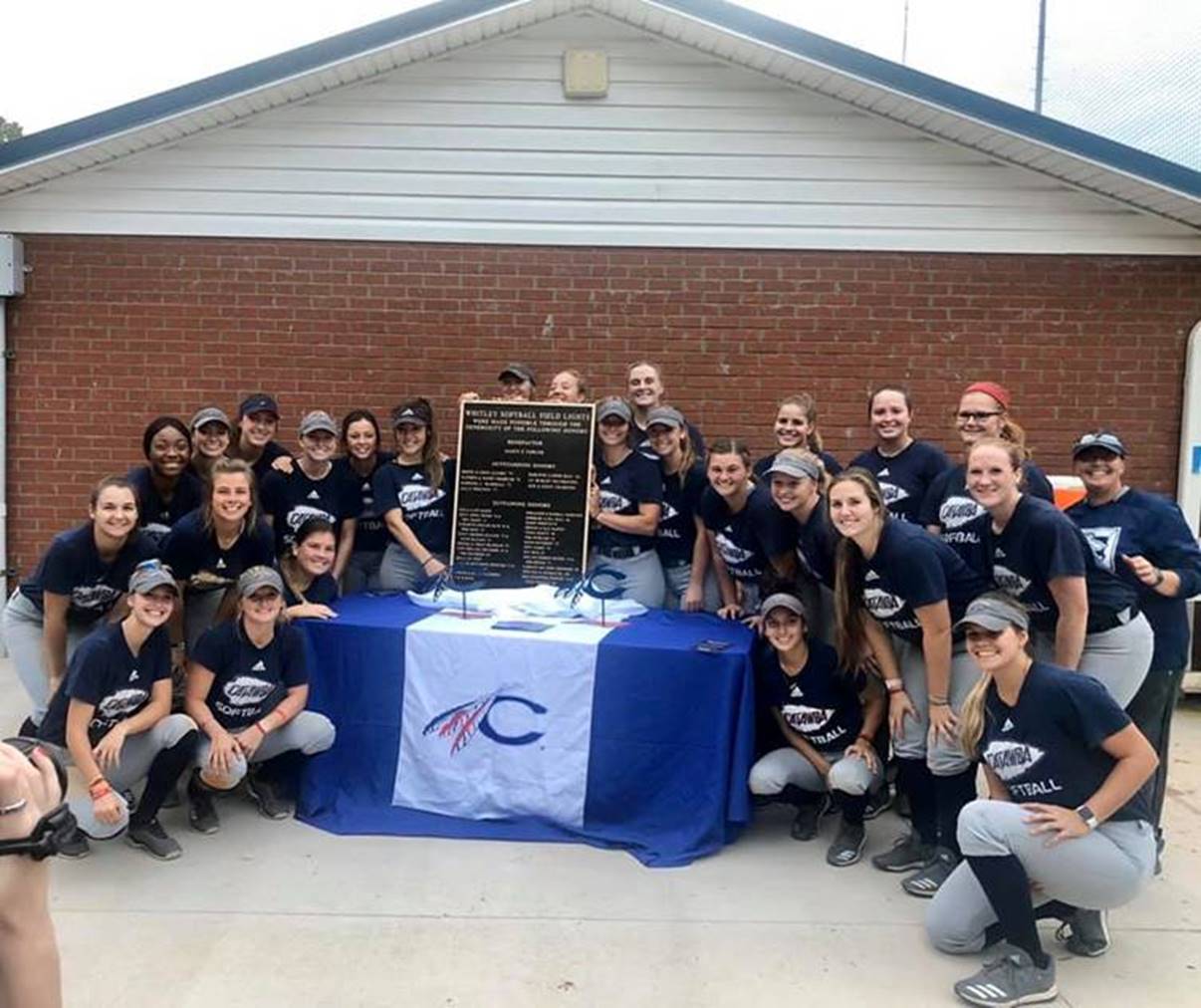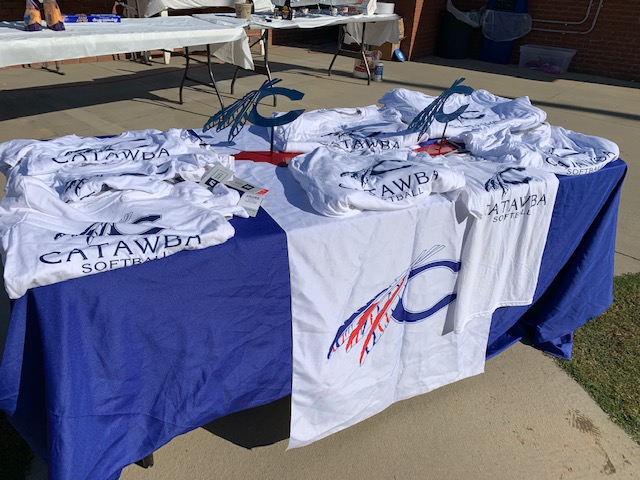 Dedication of the lights at Whitley Softball Field.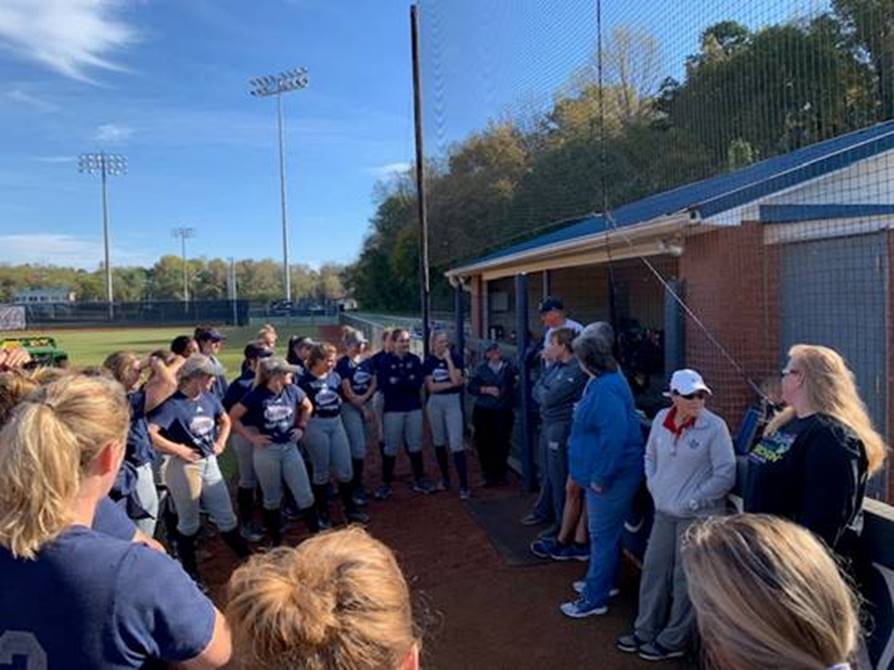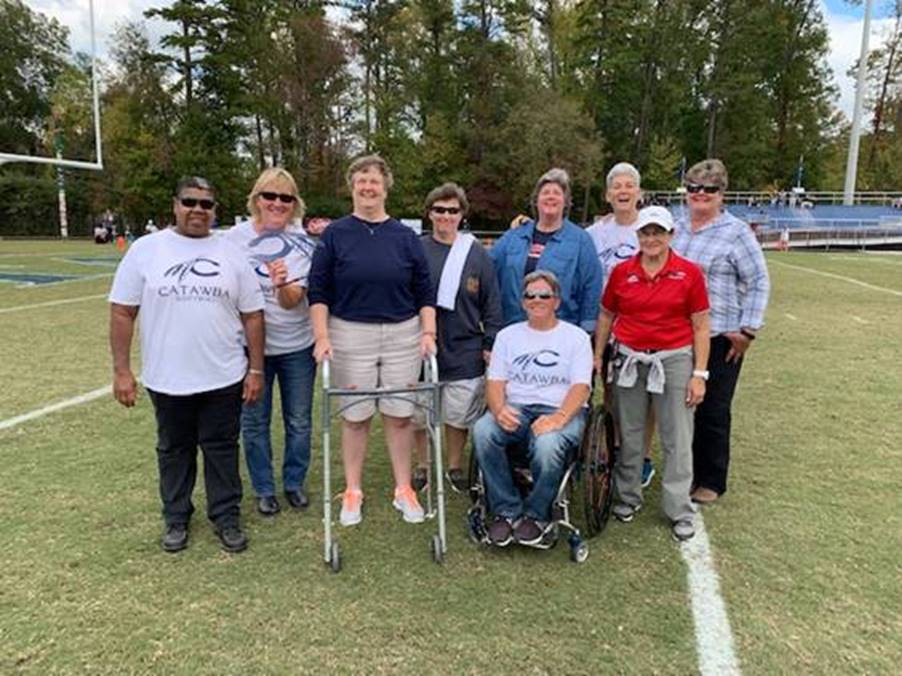 The 1985 Catawba Softball team was able to spend some time with the current Catawba softball team during Homecoming Weekend. The 1985 team, Carolinas Conference Champions and NAIA District 26 Champions, were also recognized during the Catawba vs. Mars Hill football game at the end of the 1st quarter.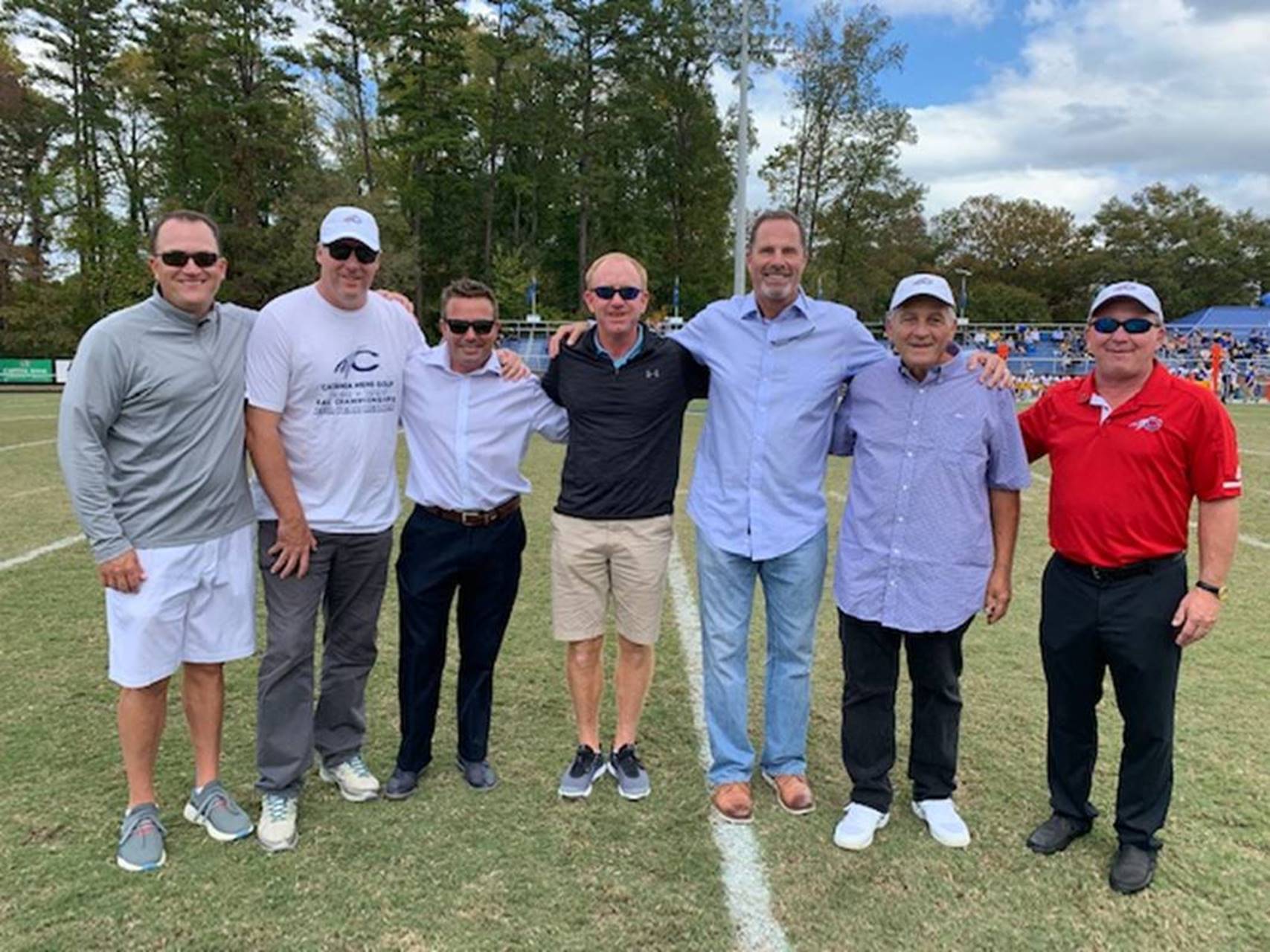 The 1995 Catawba Men's Golf team, SAC Champions, were recognized during the 1st quarter of the Catawba vs. Mars Hill football game.