Tuesday, November 5th
Volleyball at Chowan – Won 4-1 - Read More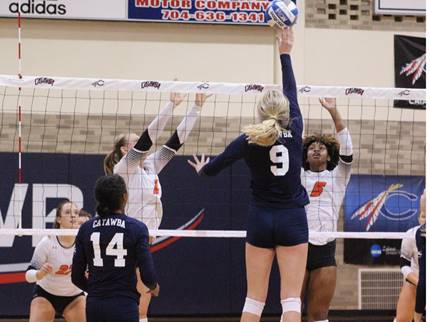 Wednesday, November 6th
Women's Soccer at Wingate Tie 0-0 OT - Read More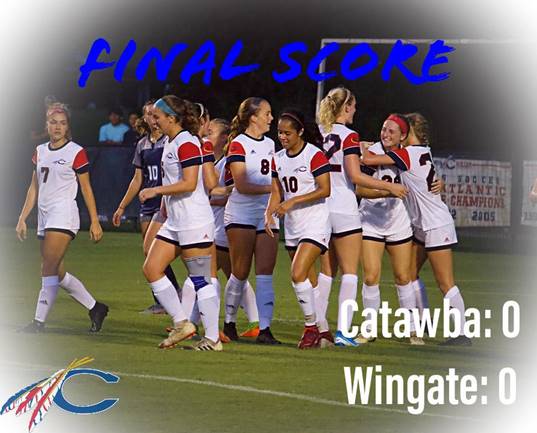 Men's Soccer at Wingate – Lost 7-0- Read More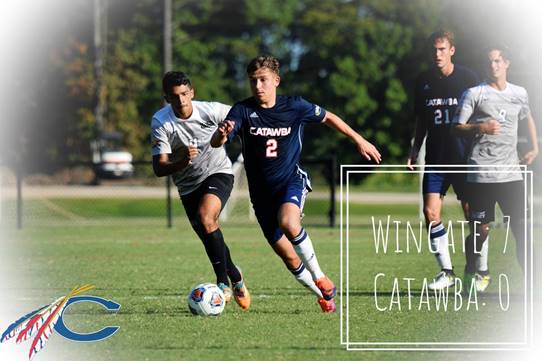 Friday, November 8th
Women's Basketball vs. North Greenville – at Newberry – Won 74-42 - Read More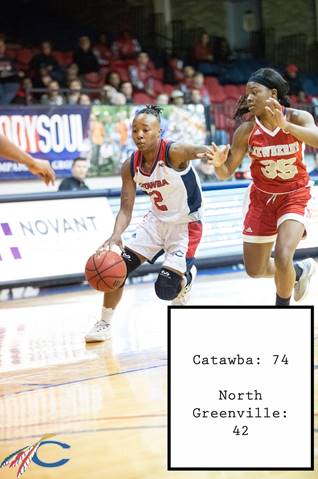 Volleyball at Anderson - Lost 3-1 - Read More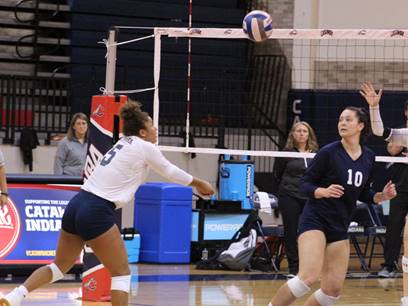 Men's Basketball – vs. UNCP at Francis Marion Lost 95-90 OT - Read More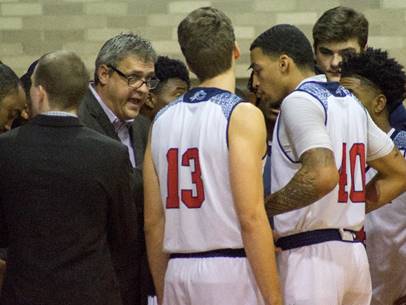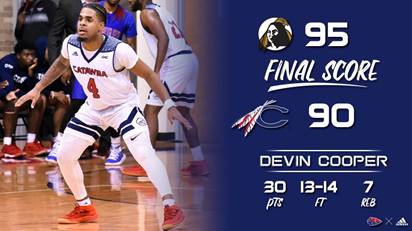 Saturday, November 9th
Swimming – Barton
Women - Won 141-118 - Read More
Men - Lost 131-124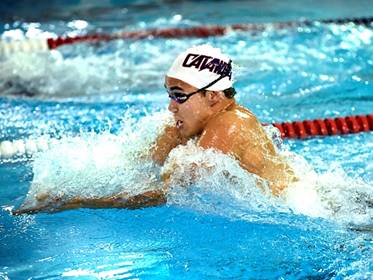 Women's Basketball – vs. Erskine – at Newberry - Won 77-58 - Read More


Men's Basketball at Francis Marion - Won 86-72 - Read More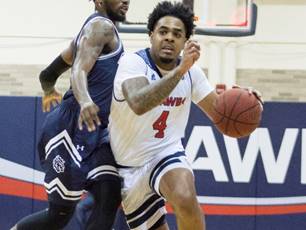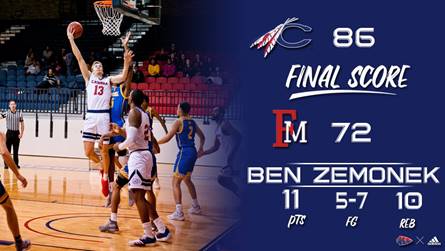 Volleyball at Newberry – Won 3-2 - Read More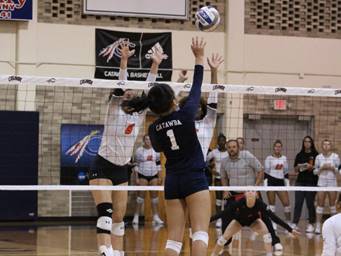 Football at UVA-Wise – Lost 21-14 - Read More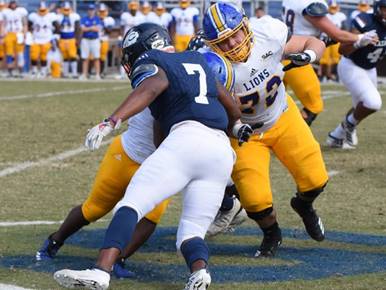 Women's Soccer – SAC Tournament 1st Round - Lost 3-1 - Read More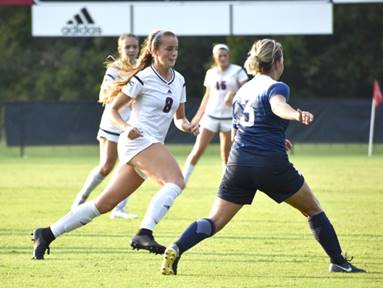 Cross Country at Regional Meet – Wingate – Men 6th Women 9th - Read More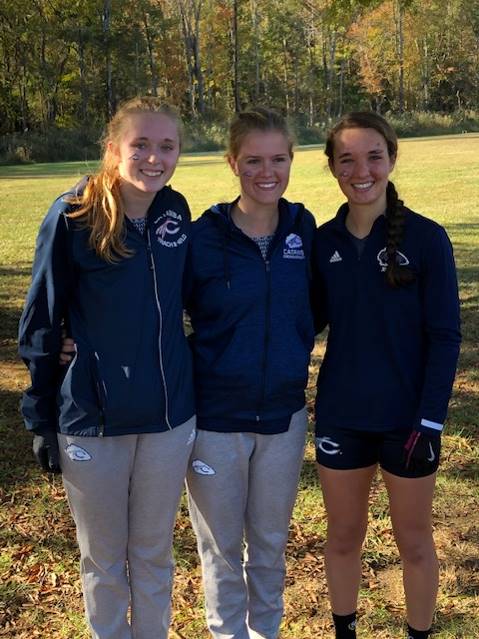 The three Catawba Cross Country seniors after the NCAA II Regional Meet.
Hannah Mercer (right) – Senior – Lexington, NC - finished 12th overall and earned All-Region recognition.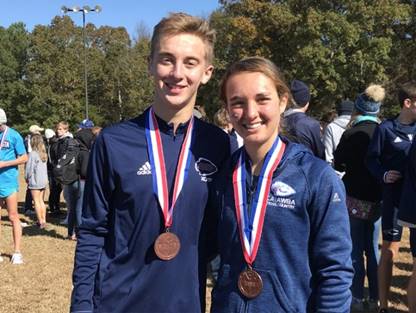 Matt Fowler – Freshman – Concord, NC and Hannah Mercer.
Monday, November 11th
No Athletic Events Scheduled
Tuesday, November 12th
No Athletic Events Scheduled
Wednesday, November 13th
Men's Basketball at Virginia Union. Read more about Virginia Union where Catawba alum Coach David Robbins '66 won three National Championships.
Thursday, November 14th
The Coach Curtis Walker Catawba Football Coaches Show, hosted by WSAT Radio at the Shuckin' Shack in Downtown Salisbury (every Thursday at 7:00pm).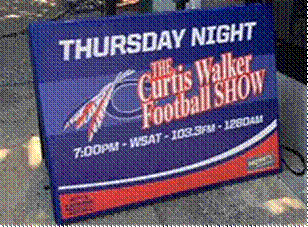 Friday, November 15th
Volleyball – LMU – 7:00pm
2019 Catawba Sports Hall of Fame – 6:30pm Robertson Community Center – Peeler Crystal Lounge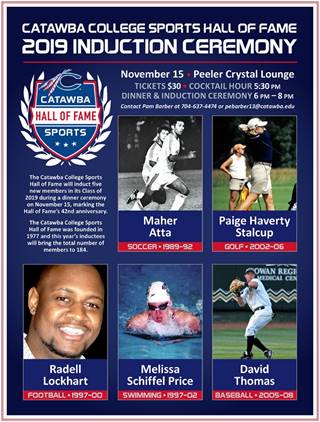 Saturday, November 16th
Football – Lenoir-Rhyne – 12:00pm

Parking for Catawba Home Football Games:
Parking lots available:
- P1 and P2: about 400 yds. from Shuford Stadium (General Parking)
- P15 and P17: about 100 yds. from Shuford Stadium (General Parking)
- P18: behind the tennis courts, about 100 yds. to Shuford Stadium (General Parking)
- P23: by the baseball field, gravel lot about 100 yds. to Shuford Stadium (General Parking)
- P22: VIP/Reserved Parking Lot (reserved parking tag required)
View the Catawba Campus Map
Volleyball – Carson Newman – 6:00pm
Women's Basketball at Fayetteville State
Sunday, November 17th
No Athletic Events Scheduled