Michael Bitzer, Ph.D.
Politics Department Chair / Professor of Politics and History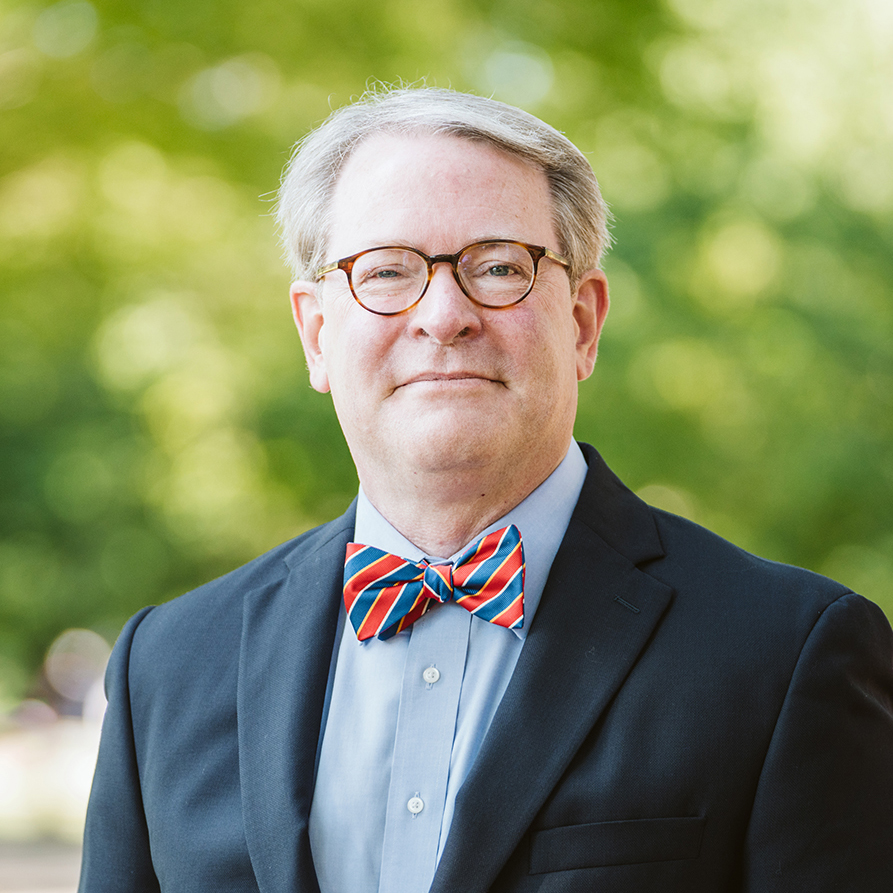 CHAIR, Department of Politics
Professor of Politics and History
2011-12 Swink Professor for Excellence in Teaching
Pre-Law Advisor
B.A., Erskine College
M.A., Clemson University
Ph.D., School of Public and International Affairs, The University of Georgia
A professor of politics and history at Catawba since 2002, Dr. Bitzer's teaching interests are in American politics, public administration, public policy, and the law, courts and judicial process area. His research interests are in Southern politics, North Carolina politics, campaigns & elections, law, and judicial politics. He currently holds the T.P. and J.C. Leonard Chair of Political Science.
In 2021, Dr. Bitzer authored the book, Redistricting and Gerrymandering in North Carolina: Battlelines in the Tar Heel State, which explores the past forty years of politics and litigation over one of the most partisan activities in American politics. In this study, Bitzer explores each decade, since the 1980s, of lawsuits and partisanship when it comes to drawing both congressional and state legislative district lines.
Bitzer is also the author of several book chapters on North Carolina politics, including The New Politics of the Old South: An Introduction to Southern Politics and The 2020 Presidential Election in the South. He also wrote a book chapter on The Simpsons and political culture and public opinion, based on a course, "Society & The Simpsons," which he taught for the Freshmen Seminar program. The book was awarded the 2009 Cawelti Award for Best Textbook/Primer on American popular culture by the Popular Culture Association.
He has been interviewed by local, state, national, and international news outlets on American politics and the politics of North Carolina, including The New York Times, The Washington Post, The Irish Times, The Raleigh News & Observer, The Charlotte Observer, ABC, NBC, Fox, CNN, MSNBC, the BBC, London Broadcast Company, France24, and the Australian Broadcast Corporation, among others. He also founded, manages, and writes for the political blog, Old North State Politics.
Dr. Bitzer earned an undergraduate degree in English from Erskine College and a master's degree in history (focusing on modern American history, Southern US political history, and the history of Nazi Germany) from Clemson University. Before working on his doctorate, Dr. Bitzer was a newspaper reporter and public affairs director at Clemson University. During his doctoral work from The University of Georgia's School of Public and International Affairs, he was the one of five graduate student recipients of the university's Excellence in Teaching Award. In the 2011-2012 academic year, he served as the Swink Professor for Excellence in Teaching, the highest honor for classroom teaching at Catawba.
Dr. Bitzer likes to challenge his students and their points of view, often serving as devil's advocate to their arguments, thereby strengthening their own ideas along with being introduced to other sides of issues. He believes that the value of a liberal arts education is to challenge students to resist the easy answers, but to instead search for those that are worthy of consideration.
When he's not on campus, you can usually find him watching either an ACC or SEC football game, or (the highpoint of his sports life) an ACC basketball game. He's also been known to work his way through dense foliage and down wet, slippery rocks to trout fish in western North Carolina and northeast Georgia streams. He's also an amateur-professional photographer, often focusing his lenses on waterfalls and barns in Western North Carolina and shooting his son's sports activities.
You can find him on Twitter at @BowTiePolitics.