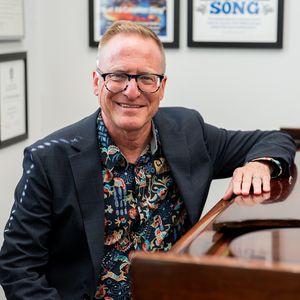 Dr. Phillip Burgess, Catawba College's Dean of the Shuford School of Performing Arts, was the recipient of the 2022 Martin Luther King award for Humanitarian Service from Mount Zion Missionary Baptist Church. He received the award January 15th at their annual Martin Luther King, Jr. Day celebration and humanitarian awards ceremony held virtually.
"I want to thank Mt. Zion Missionary Baptist Church for this great recognition, and also to a previous recipient, Greg Alcorn, for his nomination," said Burgess. "When I founded the Ecumenical Choir of Salisbury, I had one goal in mind - to use our music to break down the barriers that divided us, and use the music to build bridges to unite us."
In his acceptance remarks he concluded with "As you leave today, I invite you to find your note. Add your voice to the melody of mankind. Drive out the discord and make the harmony of life sweeter."
This is Burgess' third humanitarian service award from the City of Salisbury. He was previously honored with the Koontz Humanitarian Award and the Mayor's Spirit Award. Catawba Board of Trustee member and previous award recipient Greg Alcorn, nominated Burgess.