BSN Pre-Licensure Nursing
Holistically Care for Patients While Serving the Health Care Field as a Nurse
The Catawba College Department of Nursing prepares competent, diverse nursing professionals to meet the holistic health care needs of a culturally diverse society, providing a solid foundation in liberal studies and preparing you for entry-level practice in the nursing profession.
---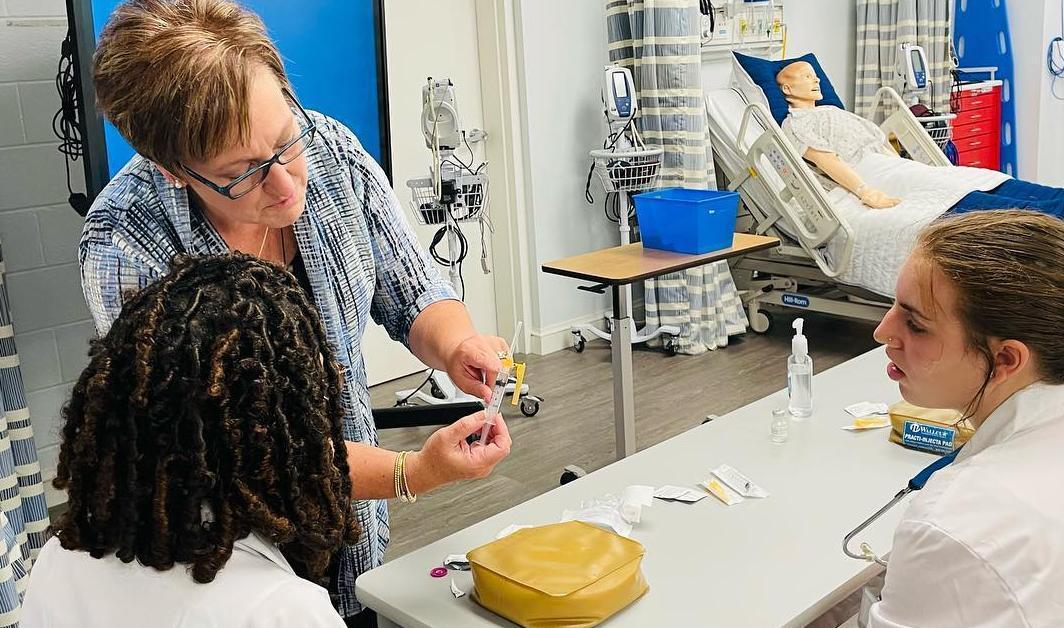 Catawba College offers the BSN Pre-Licensure degree, approved by the North Carolina Board of Nursing (NCBON).
Nursing students complete a curriculum that is based on the American Association of Colleges of Nursing (AACN) and are supported by the Quality and Safety Education for Nurses (QSEN) qualities. Courses, or Baccalaureate Essentials, offered in the Pre-Licensure Nursing Degree program at Catawba have specific program objectives designed to assist you and your peer nursing majors in achieving targeted learning outcomes.
Catawba's Department of Nursing faculty are committed to working with you to meet your professional goals before and throughout your nursing educational career. Additionally, a simulation and lab coordinator ensures that simulation and lab experiences meet your learning needs prior to and during clinical experiences.
Experienced Faculty

Learn from faculty with varied clinical expertise in fields such as geriatrics, mental health, maternity, pediatric care, and medical surgical nursing.
Nursing at Catawba College
Our Nursing Program strives to properly prepare our students for success in the healthcare field. One thing that sets our program apart is that athletes are allowed to participate, allowing for students to be even more involved on campus.
Service Learning and Community Service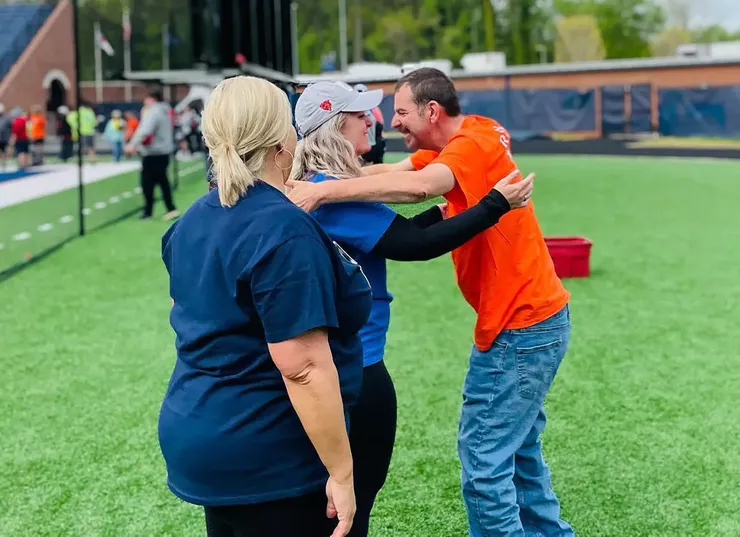 Service Learning and Community Service
Embedded throughout Catawba College's Bachelor of Science in Nursing Pre-licensure curriculum, service learning and community service provide students with meaningful, experiential learning opportunities. Through development of community assessments and implementation of teaching projects and service, students meet the health care needs of a culturally diverse population as they develop evidence-based practice initiatives and critical thinking skills.

Catawba Nursing students demonstrate caring and compassion through service learning and community service which allows them to give back to their communities through participation in mission trips, taking vital signs at a community clinic, feeding the homeless, developing teaching projects at community agencies that target specific populations with health care needs, and participating in Special Olympics.
Clinical and Practicum Experiences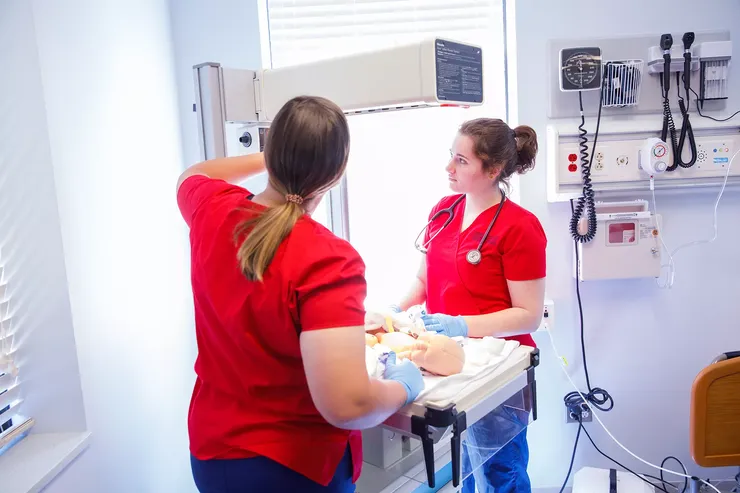 Clinical and Practicum Experiences
Catawba College's Nursing Department partners with leading health care organizations such as Novant Health, Atrium Wake Forest Baptist Hospitals, and Atrium Health. Varied clinical and practicum experiences, in all nursing-focused areas, allow for a better-rounded, generalist nurse prepared to begin their career in the nursing profession. Other organizational agencies provide outpatient opportunities to practice in the community to meet the holistic needs of clients in the rural setting.
Participate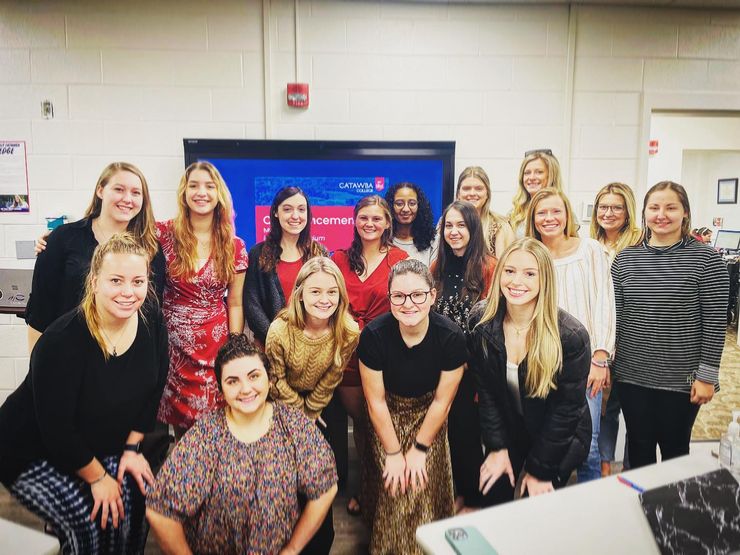 Participate
The Catawba College Student Nurses Association offers pre-nursing and nursing students opportunities for campus, community, and statewide collaboration for addressing current population health care needs. In addition, involvement allows for mentorship and connection with members of the North Carolina Nurses Association. Students attend statewide and national student nurses' association meetings, participate as officers in campus, state, and national student nurses association, and take part in various community services initiatives.
Net Price Calculator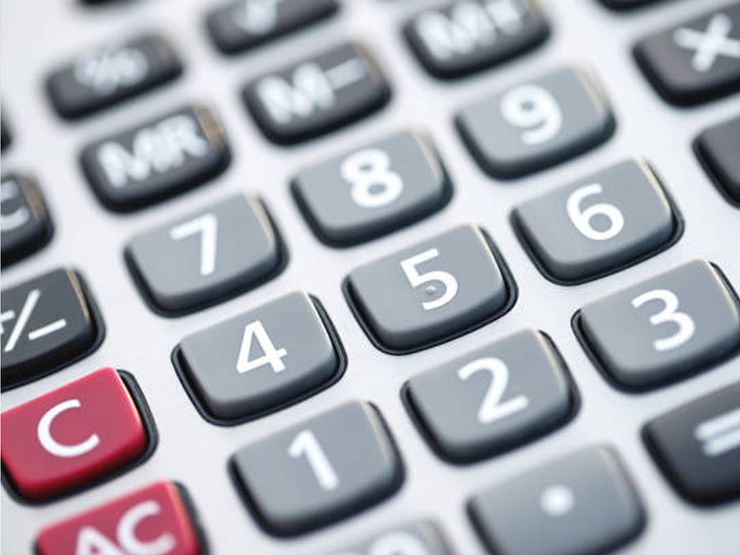 Net Price Calculator
Estimate your share of college costs and how much financial aid you may be eligible to receive
Our calculator is designed to give you an early indication of what type of financial aid you may qualify for if you were attending Catawba College as a first-year, transfer, online, or graduate student.
Similar Programs
Interested in Nursing? You may also be interested in these programs - consider a double major, or adding a minor or two.
Contact Us
Department of Nursing
Location
1st Floor
Ketner Hall