International Psychology Honor Society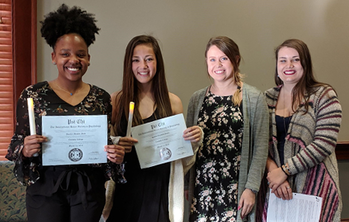 Psychology majors and minors who meet the criteria below may be eligible to join Psi Chi, the international honor society in psychology. Catawba's Psi Chi chapter hosts presentations on campus and serves the community by participating in service projects.
Membership Criteria
a minimum 3.0 GPA
completed at least 3 semesters of college courses
a minimum 3.0 GPA in psychology
completed at least 9 semesters hours of psychology courses
Learn more about Psi Chi.