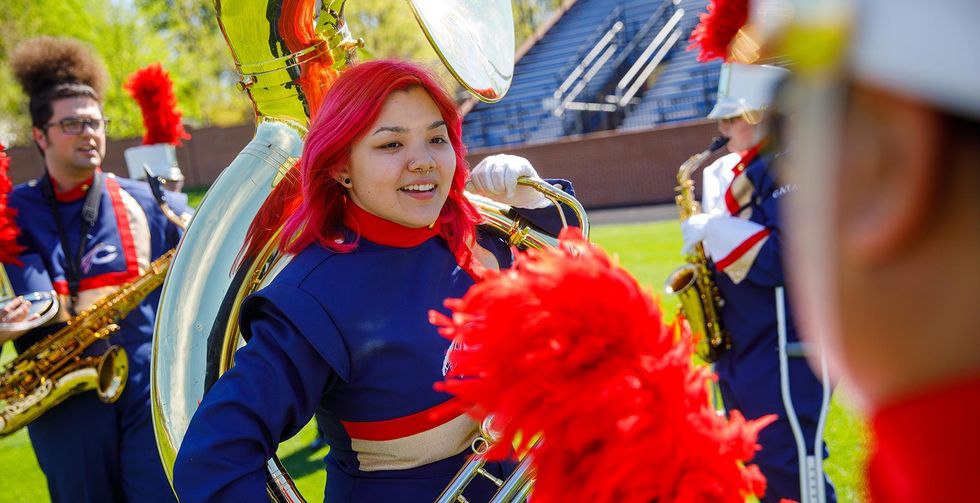 Catawba Spirit, the College's marching band, entertains audiences at football and basketball games.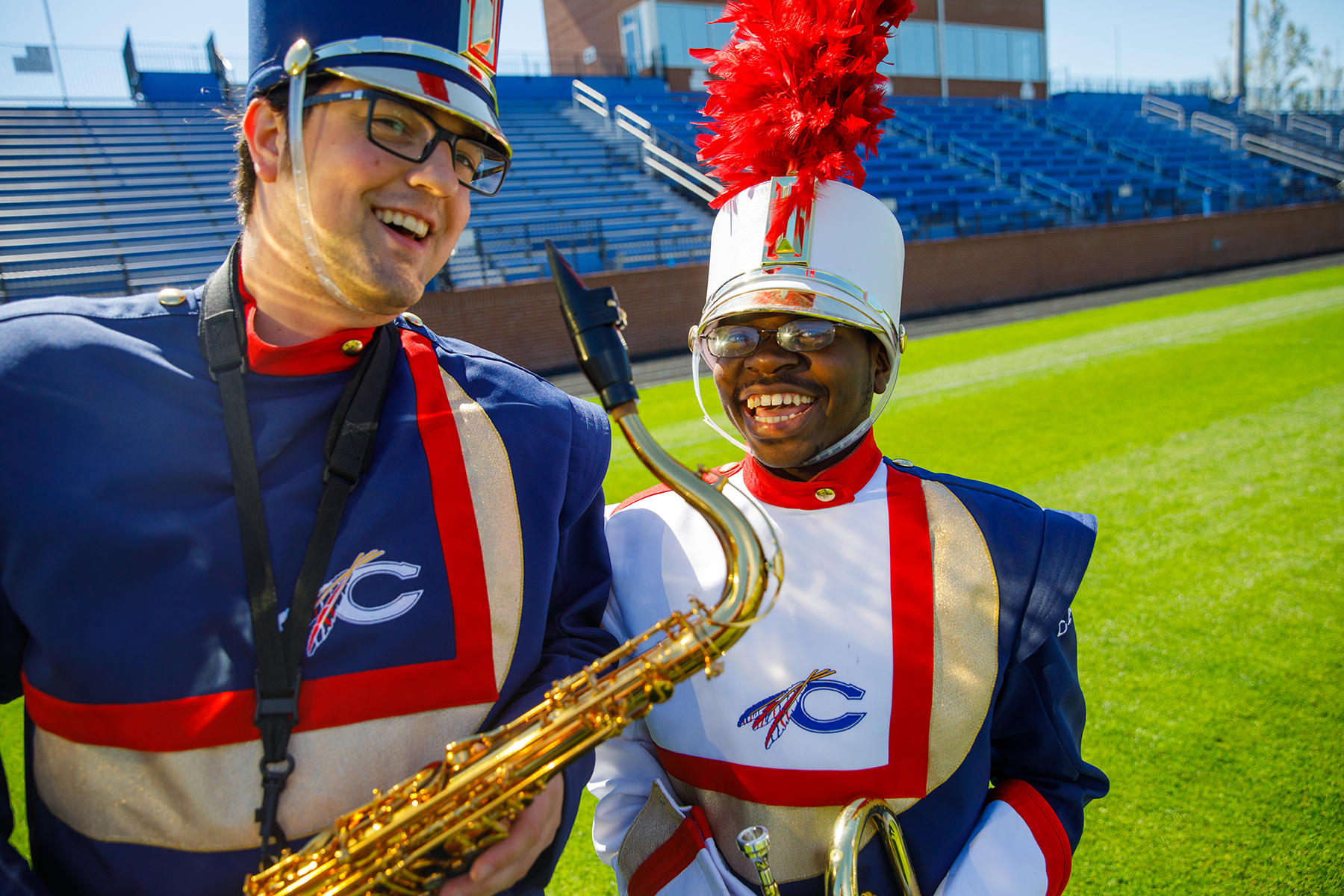 The Catawba College Marching Band performs multiple exciting and impactful shows each season as well as at tailgate events, a pregame show, and stands performances throughout each home football game in Shuford Stadium. We also perform at various athletic and college events around campus and throughout the community during the season. As the most visible instrumental ensemble on campus, we aim to entertain Catawba College fans, support our teams, and have a great time in the process!
Participation in the Catawba College Marching Band is open to all Catawba College students regardless of major and comes with a scholarship for every member in recognition of their talents and dedication to the campus community. These scholarships are in addition to any others already granted to students by the college and are renewable each year students remain in the ensemble.
As the band rehearses only twice a week, the time commitment is manageable and easily adapts to the student schedule. The band is open to any student on campus who has experience with a wind instrument, or a part of a drumline, or color guard. The ensemble also welcomes students with experience as drum set, keyboard, guitar, or bass guitar players. Never marched before? No worries! No previous marching experience is required to join. There is also no required audition for wind, percussion, or color guard members who meet the experience requirement.
Ready to join the Catawba College Band Family?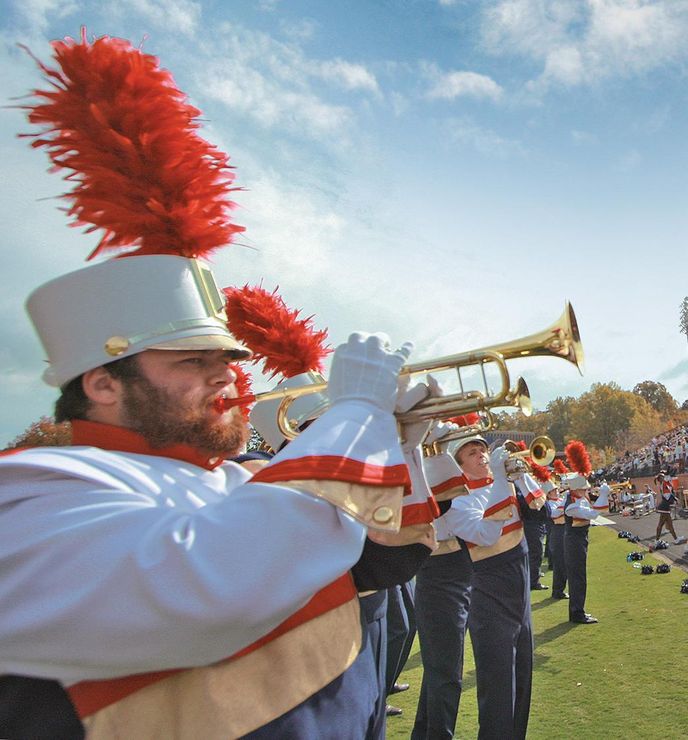 Ready to join the Catawba College Band Family?
$3,000 Scholarship for Full Participation
Are you interested in participating in the Catawba College bands or Flag Corps, or just have a general question? A $3,000 scholarship is available for full participation in marching and pep band during the academic year. We'd love to hear from you!