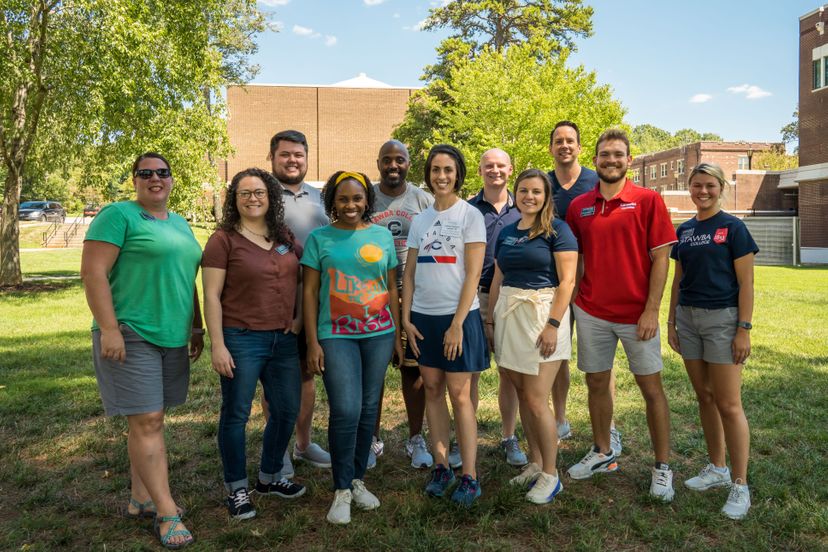 Alumni Board of Directors
The Catawba College Alumni Board of Directors is driven by a diverse group of alumni who are committed to serving current students and the alumni community.
The Alumni Board is comprised of a President, Vice President, Secretary, and the Committees of Admissions, Engagement, and Career. Individuals are elected by current representatives.
This volunteer board sets annual goals aiming to benefit Catawba College and has a 100% giving history. They established the Life Beyond Catawba Panel and Alumni Regional Clubs, and annually assist with student Move-in Day and Homecoming Weekend events.
2021-2023
Members

Kelly King-Baker '18
Salisbury, NC

Blake Brewer '17
Raleigh, NC

Ryan Buchanan '96
Fairfax, VA


Andrew Chambers '17
Mooresville, NC


Lauren Graham Henson '10
Salisbury, NC


Brian Hinson '00
Salisbury, NC

Emily Hoffman '09
Greensboro, NC



Candace Jacobs '07
Greensboro, NC


Sloan E. Kessler '15
Louis Park, MN




Lynn Spittle Leonard '71
Salisbury, NC


Reid J. Lichtenberger '17
Charlotte, NC

Jolly R. Manning, Jr. '07
Rocky Mount, NC

Jeffery Smith '06
Atlanta, GA

Melissa Spann Speaks '01
Yadkinville, NC




Shane Timmons '08
Greensboro, NC


Andy Turner '00
Denver, NC

Caroline Graham Weiker '17
Salisbury, NC

Alex S. Will '08
Medford, MA