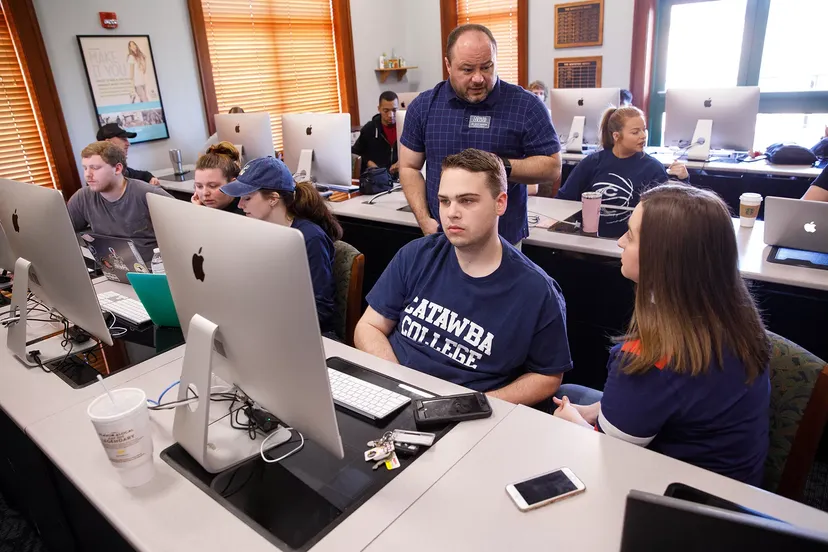 Digital Media & Production
Turn Your Talents in Digital Art, Design, Audio and Visual Editing Into a Career in Digital Media
The Digital Media Production major is for creative storytellers who love sharing how they see the world through a digital lens. Leveraging their skills in graphic design, videography and audio production, Digital Media students relish using the very latest interactive and video editing software, powerful graphics and multimedia processing workstations, and industry-grade cameras, lenses, and lighting equipment.
---
More than just a degree that focuses on mastering digital media technical skills, students majoring in the Digital Production Media Production degree also study important topics in leadership, entrepreneurship, business, and communications in addition to video production, audio production and editing, writing for media, multi-cam production, and documentary storytelling. Our Digital Media Production graduates are well-prepared with versatile skills making them an asset in a variety of career fields, working for broadcasting companies, cable corporations, independent film studios, and even themselves.
Graduates from the Digital Media Production degree program who wish to advance their academic achievements in the field can pursue master's degrees in media studies or film and media productions. Those graduates whose interests in writing and the creative aspects of digital media production can seek admission to Master of Fine Arts programs in digital arts production, film and arts production or screenwriting.
Pushing Boundaries

We'll encourage you to step away from the traditional methods of production, if only for a bit, so you can see what you're really capable of.

Tap into Your Talents

Explore all of the facets of Digital Media Production in one place, then decide which aspects suit your interests most, if not all of them.
Net Price Calculator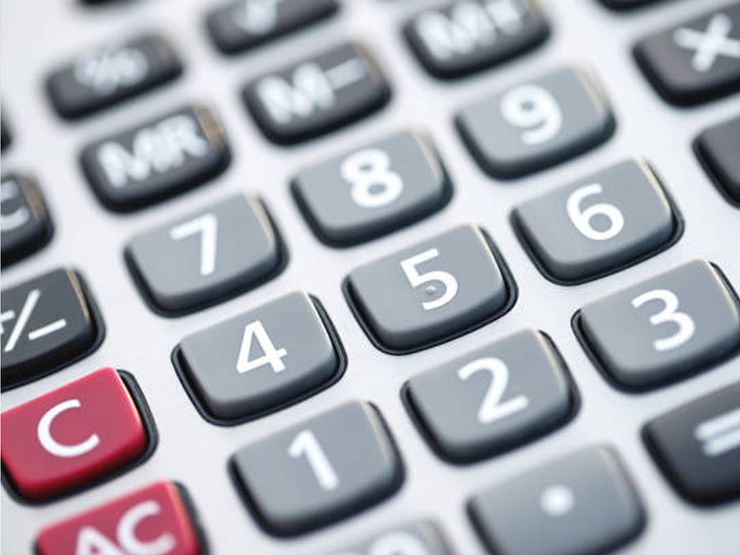 Net Price Calculator
Estimate your share of college costs and how much financial aid you may be eligible to receive
Our calculator is designed to give you an early indication of what type of financial aid you may qualify for if you were attending Catawba College as a first-year, transfer, online, or graduate student.
Outcomes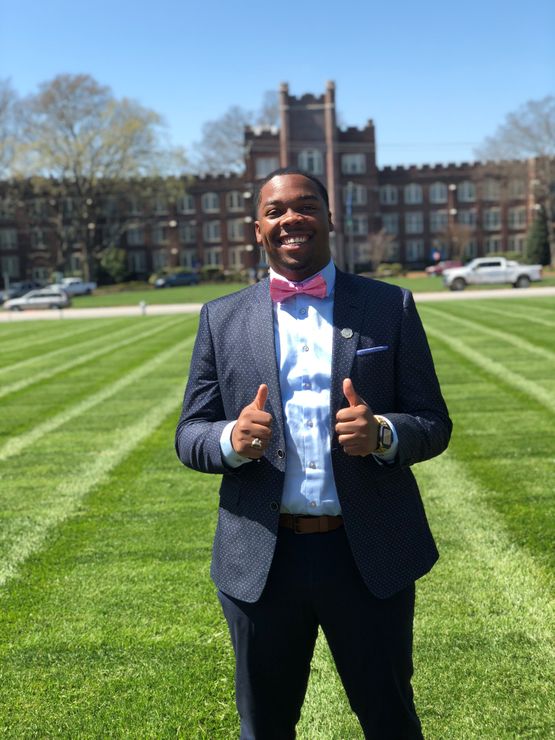 Outcomes
Jobs - Writing majors who completed the Bachelor of Arts degree program are building their careers in the following positions:

University Academic Administrator
Public Relations Professional
Marketing Account Executive
Editor
Author
Newspaper Reporter
Blogger
Graduate Schools - Catawba College Writing majors have pursued graduate degrees at the following schools:
N.C. State University
Auburn University
UNC-Greensboro
Appalachian State University
UNC-Wilmington
UNC-Charlotte

Similar Programs
Interested in Digital Media Production? You may also be interested in these programs - consider a double major, or adding a minor or two.
Contact Us
Department of Communication
Location
3rd Floor
Ketner Hall