Environment & Sustainability
Turn Your Love of Preserving Our Planet & its Resources into a Rewarding, Meaningful Career
Being conscious of our planet, its systems, and all life sustained by it is a vitally important responsibility of every human being. In the Environment and Sustainability Degree program, you'll study the complex ways we impact the environment, gaining a special appreciation for our natural resources and the issues threatening them.
---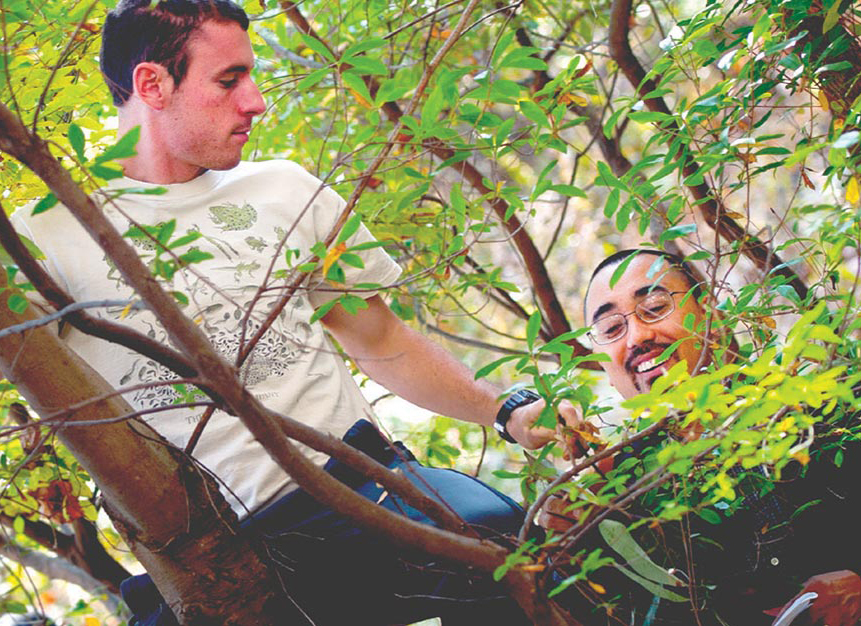 Strong understanding of complex environmental issues, informed by sound science, is a critical foundation for responsible stewardship of the Earth and its resources. The practical, experiential Environment and Sustainability degree program is led by inspired, inspiring Catawba College faculty who challenge you to decide how you can best contribute to the protection and health of our planet. From day one in the program, you will be hands-on with your learning, making an impact as you learn.
Environment and Sustainability majors tailor their education around their career goals by incorporating one or more of the five Environment and Sustainability concentrations into their studies:
Environmental and Outdoor Education Concentration
Environmental Science Concentration
Environmental Policy & Advocacy Concentration
Natural Resource Management Concentration
Sustainable Planning and Leadership Concentration


Environment & Sustainability Programs at Catawba
Learn about Environment and Sustainability degree programs at Catawba College.

About the Concentrations
Choose the Environmental and Outdoor Education concentration if you want a career centered on outreach or nontraditional environmental education such as programming at museums, aquaria, or parks. Students completing this concentration will take courses that enable the creation of a portfolio that can be used to pursue North Carolina Environmental Education (NCEE) certification. The NCEE certification program is modeled after the national environmental education standards, making this certification portable in many instances. Learn more about NCEE certification.
Strong environmental policy, informed by sound science, is a critical foundation for responsible stewardship of the Earth and its resources. This Concentration is an ideal academic pathway for students interested in sustainability and the intersectional nature of social, ecological and economic issues. There are many varied career pathways related to a multitude of topics where policy and advocacy can bring forward-thinking solutions related to domestic or international environmental law, community organizing, effective diplomacy, leadership in non-profit organizations, consulting with for-profit industries, entrepreneurial endeavors, and government agencies. Students in this concentration recognize that a Policy and Advocacy track gives them the capacity to step into the role of changemaker with more intention and preparation.
Choose the Natural Resource Management concentration if you are interested in influencing how we use and manage our open spaces and wildlands. This concentration blends science and policy to prepare students for the complexities of managing our natural resources. Leverage this program into a natural resources career for the government or private agencies or as preparation for graduate study.
Focus your studies in Sustainable Planning and Leadership if you seek to become a sustainability leader in your community or workplace. You will pair this concentration with a minor (or major) in another discipline for a truly interdisciplinary education. This concentration prepares you to manage corporate sustainability programs, conduct research and environmental audits, consult in the green economy, or pursue an advanced degree such as a green MBA.

Read More
Outdoor Laboratory

Use our campus as your first outdoor laboratory as you conduct field studies and roam our 189-acre ecological preserve located in Catawba's back yard.

Stewardship
Become a Catawba Environmental Steward and design and implement a campus sustainability service project. Projects have included a recycled fashion show, a campus bike-share program, renovating the Catawba greenhouse, helping install solar infrastructure on campus, sustainability-based educational programming, and more.
Internships in Environment and Sustainability
Build your resume and acquire professional skills during an environmental internship with organizations such as the Land Trust for Central North Carolina, the Natural Resources Conservation, Horizons Unlimited Education Center, the North Carolina Wildlife Resources Commission, and many others.
Wilderness
Catawba students have an opportunity to apply for a paid internship with Girls on outdoor Adventure in Leadership and Science (GALS), a free summer science program for high school students to engage with science while backpacking through the wilderness.
A Leading Sustainability College in the Southeast
We look at sustainability holistically and our roles in the environment. We provide our students with the skills and knowledge to change the world. Sustainability is not just an academic program at Catawba College, but a way of life.
Travel Opportunities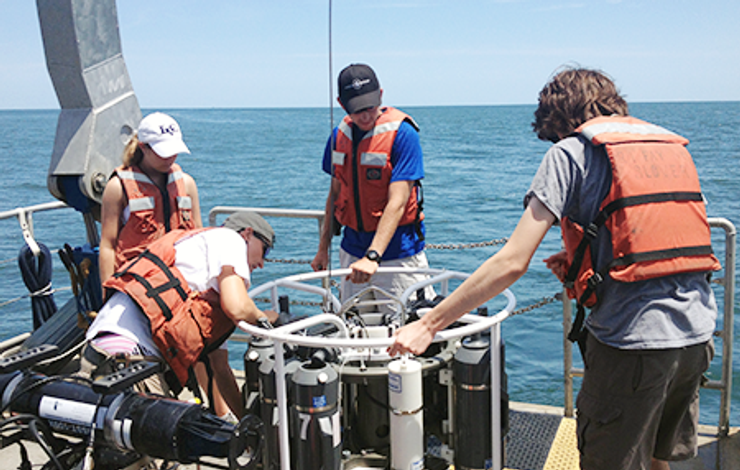 Travel Opportunities
Experience local and global environmental issues first-hand through travel study experiences in places as diverse as Madagascar, mainland Africa, the Caribbean, India, Costa Rica, the Florida Everglades, and the Duke University Marine Lab.
Undergraduate Research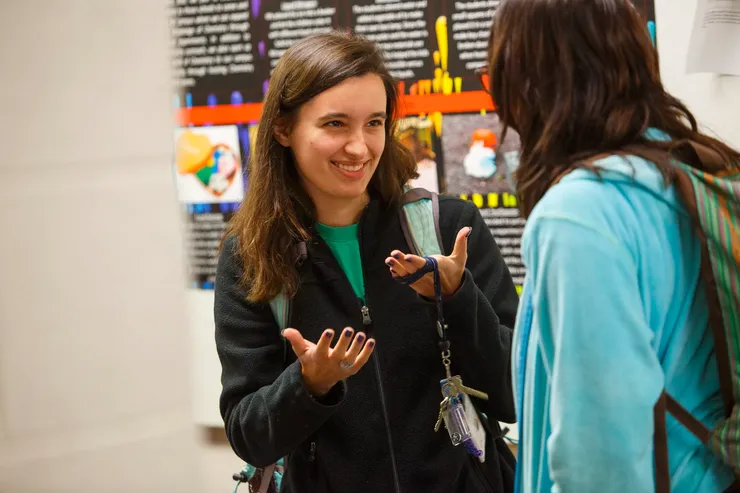 Undergraduate Research
Conduct and present your own environmental research by doing an Independent Study. Present your work at the State of North Carolina Undergraduate Research and Creativity Symposium, North Carolina Academy of Science, Association of Southeastern Biologists, Carolinas Society of Toxicology & Chemistry, and American Chemical Society. The James M. Beard Student Science Travel Award can help you pay for travel expenses related to your research.
Next-Generation Resources
The Graham Genomics Lab allows students to engage in vital research, gaining broad and deep knowledge in a particular field, enabling them to put that knowledge to work for the common good. It features next-generation sequencing platforms from leading technology providers, including Illumina® and Pacific Biosystems. Catawba students acquire hands-on skills as they conduct research projects and work with innovative sequencing equipment, participating in multi-disciplinary, multi-platform research from concept through to data delivery and interpretation.
Outcomes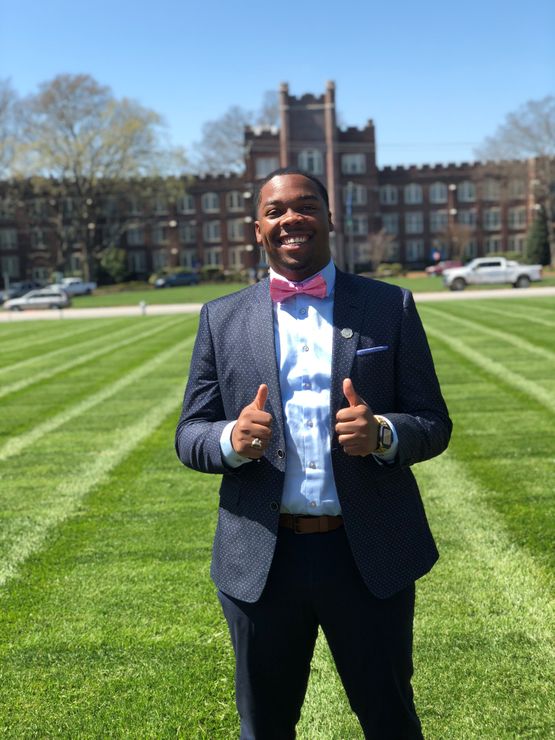 Outcomes
Careers - Environment and Sustainability majors from Catawba College are making a difference in the following positions:
North Carolina Wildlife Officer
Compliance Analyst
GIS Specialist
Environmental Analyst

Aquarium Outreach

Assistant
Regional Director, Defenders of Wildlife
Director, NextGen Air Transportation Consortium at NC State University
Founder of Resiliency Lands
Park Ranger
Peace Corps Volunteers
Graduate Schools - Catawba College Environment and Sustainability alumni have gone on to earn graduate degrees at the following schools:
Virginia Polytechnic Institute and State University

College of Charleston

Duke University

The College of William & Mary

Net Price Calculator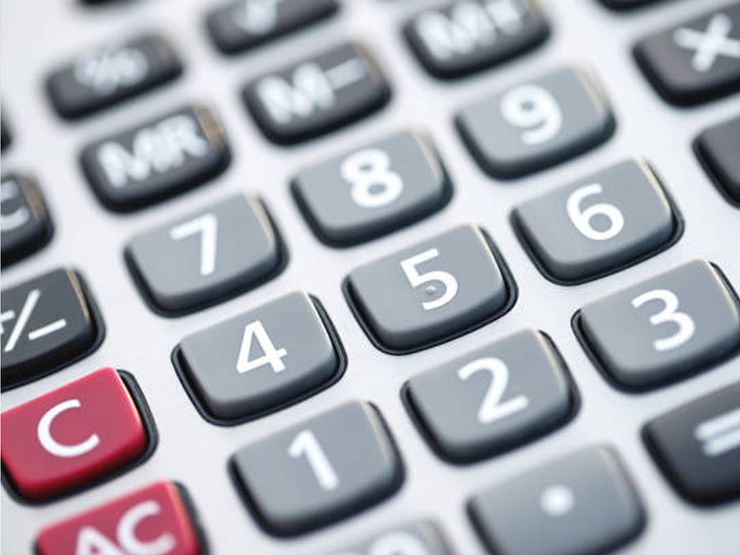 Net Price Calculator
Estimate your share of college costs and how much financial aid you may be eligible to receive
Our calculator is designed to give you an early indication of what type of financial aid you may qualify for if you were attending Catawba College as a first-year, transfer, online, or graduate student.
Similar Programs
Interested in Environment and Sustainability? You may also be interested in these programs - consider a double major, or adding a minor or two.
Contact Us
Department of Environment & Sustainability
Location
2nd Floor
Center for the Environment