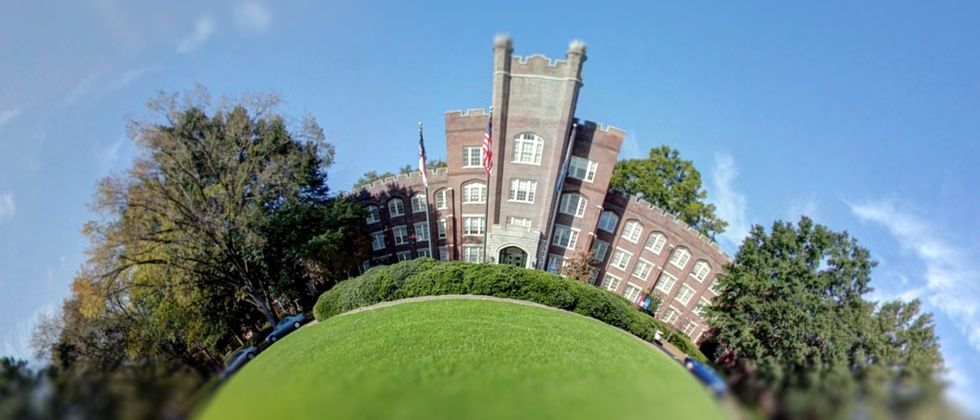 Marketing & Communications
We are storytellers. The Office of Marketing and Communications (MarComm) works hand-in-hand with each member of our community to tell our story to prospective students, alumni, parents, and people who are interested in learning more about Catawba College. Great storytelling comes in many forms – the written word, photography, video, print design, web features, social media...Together, we tell the Catawba College story.
---
We are passionate about using our talents to develop a wide range of strategies and solutions that build our reputation as a great place to learn, work, and live. Our focus is on building awareness and increasing support for the College. We achieve this by collaborating with our partners across campus to connect Catawba College with the public as well as targeted audience segments. Our emphasis on shaping and strengthening Catawba's identity, increasing institutional visibility in the marketplace, and building reputation with internal and external audiences all contribute to the College's success.
Our Brand Story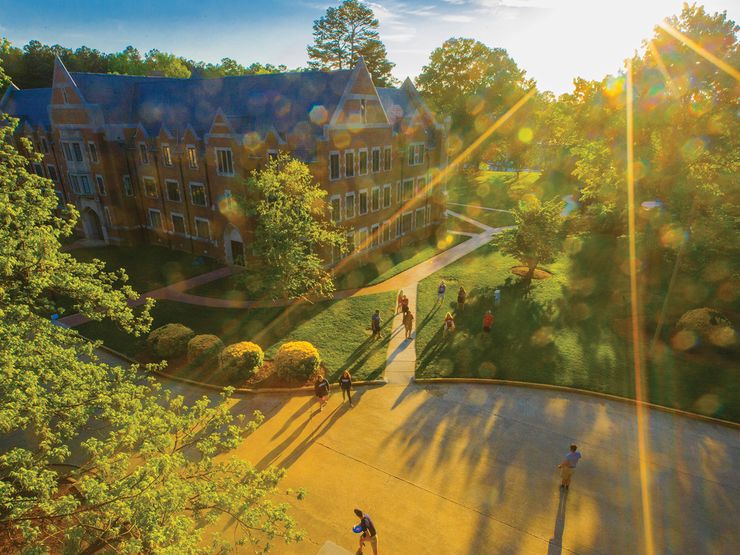 Our Brand Story
Catawba College has a great story to tell, and it is our job to tell it. The MarComm Office provides the marketing and communication tools and experience that pushes our brand forward. Our expertise includes:
media relations, crisis communications, brand development, content strategy, web communications, web development, social media, writing, editing, design, photography, and video
What We Do
The MarComm Office is responsible for executing a wide range of integrated marketing and communication projects and priorities for Catawba College.
Brand & Identity

A brand refers to more than simply taglines and logos. It is a reflection of everything we do and say. Our brand promise is the assurance that we will continue delivering on our mission, the foundation of our four pillars, our goals, and personality over time – consistently and recognizably.

How We Work for You / Press Releases
Catawba Weekly
The MarComm Office manages Catawba Weekly, a weekly round-up of announcements and events for the campus community.
Crisis Communication
We oversee external and internal communication during critical situations and support the College's emergency response plan and procedures.
Marketing
From video production to print collateral, ad buys to non-traditional advertising, our experienced marketing team can help you spread the word about your program, department, event, or initiative. Tell us what you want to achieve, with whom, and why. We'll suggest options, offer ideas, and talk deadlines. You'll be getting the best thinking of seasoned professionals with years of experience.
Publications
We assist with creative design, development, and printing of College-related materials from postcards and stationary sets to posters and enrollment brochures. All are created with great attention to high quality appearance and content. Supporting the goals and meeting the needs of various offices across campus, our staff provides design and layout services, applying brand standards for graphic and written content. We also assist with print and digital distribution needs.
Visual
Photography and video play a vital role in our brand communications because they visually tell our story. Our style captures the Catawba College culture both inside and outside the classroom. We strive to show authentic interactions with students, faculty and campus life, focusing on people, places, academics, and activities.
Digital
We manage Catawba College's external website catawba.edu. Additionally, we support departments in creating an effective online presence. From website copywriting to emails to social media, we help with analysis, strategy, production, training, and maintenance. We provide website updates, post to our central social media pages, and other digital communication efforts.
Social Media
We cultivate the campus conversation and provide exclusive content via Facebook, Instagram, YouTube, and Twitter. Always on the lookout for emerging social media trends and new communication channels, we connect students and community with the College, both locally and nationally.
Contact Us
Office of Marketing & Communications
Location
Library Tower
Corriher-Linn-Black Library