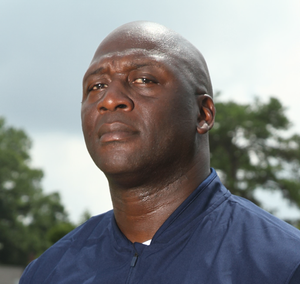 Catawba College's head football coach, Curtis Walker, has announced he is resigning as head football coach, effective immediately.
"We are grateful to Coach Walker for his many contributions to Catawba College and to our football program," said Michelle Caddigan, Catawba's Director of Athletics. "I am excited for him to have the opportunity to spend more time with his family and watch his sons compete in football at a very high level. We wish him nothing but the best. He will always be a Catawba College Indian!"
Walker assumed the role of head coach in 2012. In 2015, he was named the South Atlantic Conference Coach of the Year after guiding Catawba to its first SAC Championship since 2007 and a spot in the NCAA II Playoffs. The Catawba Indians went 9-3 and claimed the outright SAC title with a 6-1 mark, finishing the regular season with seven straight wins.
"I didn't realize what an impact Catawba College would have on my life when I arrived on campus in 1988," said Walker. "I am forever grateful for the relationships built, friendships made, and opportunities provided over the past 34 years. My love for the Catawba College football program is why I returned to campus, and also why I feel now is the right time to leave."
As an undergraduate at Catawba, Walker was a four-year starter. He was Catawba's most valuable player in 1991 and served as team captain in 1992, before graduating with a degree in sociology. He was inducted into the Catawba Sports Hall of Fame in 2004 and into the South Atlantic Conference Hall of Fame in 2008.
Walker still holds the Catawba single game record for tackles with 25 stops against Wofford in 1991. He also owns the all-time single season record for fumble recoveries with six, also set in 1991. Walker earned All-American honors his final three seasons, including first team accolades as a senior in 1992.
Following graduation from Catawba and a one-year coaching stint at Salisbury High School, Walker joined the football staff at Catawba in 1995. He coached linebackers and began coordinating all recruiting in 1997. Walker was promoted to defensive coordinator in 2001, and Catawba was ranked first in Division II in scoring defense and 15th in total defense.
Walker was part of four South Atlantic Conference championships as a coach at Catawba (1999, 2000, 2001) with one as head coach in 2015, along with four NCAA playoff appearances (1999, 2000, 2001, and 2015). The Catawba Indians were a combined 22-3 in 2000-01, with much success due to a suffocating defense. Catawba allowed just 13.5 points per game during those 25 games.
Coastal Carolina University called him away in 2002, and he served as the defensive coordinator and linebacker coach for a decade, followed by one season as defensive coordinator and linebacker coach for Western Carolina University, before returning to his alma mater as head coach.
"Curtis Walker has been a leader on and off the field," said Catawba president David P. Nelson. "He has made his mark on the lives of hundreds of student athletes over many years. With much respect, we thank Coach Walker for his remarkable service to our campus community, and we hope the very best for him and his family."
Catawba will conduct a national search for their next head coach, led by Caddigan, beginning immediately.