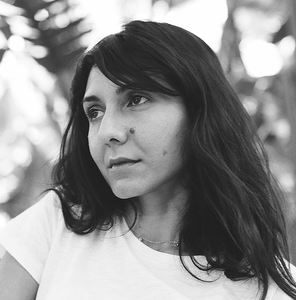 Catawba College held their 35th annual Brady Author's Symposium on March 16, 2023 in the Robertson College Community Center. This year's event featured award winning author Ottessa Moshfegh.
Attendees heard Moshfegh speak about her most recent novel, Lapvona. There was also the opportunity to join Moshfegh for a lunch, author question and answer session, and book signing.
Moshfegh is a fiction writer from New England. Eileen, her first novel, Eileen, was shortlisted for the National Book Critics Circle Award and the Man Booker Prize, and won the PEN/Hemingway Award for debut fiction. My Year of Rest and Relaxation, Death in her Hands, and Lapvona, her next three novels, were New York Times bestsellers. She is also the author of the short story collection Homesick for Another World, and a novella, McGlue.
Eileen has been made into a movie staring Anne Hathaway and Thomas McKenzie. This follows Causeway, a 2022 drama film written by Moshfegh, her husband Luke Goebel, and Elizabeth Sanders. Causeway starred Jennifer Lawrence, and Brian Tyree Henry.
Moshfegh joins a stellar group of authors who have spoken at previous Brady Author's Symposia including Tom Cooper, George Singleton, Reynolds Price, Josephine Humphreys, Anne Rivers Siddons, Dannye Romine Powell, Betty Adcock, Angela Davis-Gardner, Doris Betts, Lee Smith, Kay Gibbons, Fred Chappell, Robert Inman, Jan Karon, John Berendt, Pat Conroy, Terry Kay, Gail Godwin, Ann Hood, Tim McLaurin, Frances Mayes, Rick Bragg, Susan Vreeland, Jodi Picoult, Gish Jen, Joanne Harris, Chris Bohjalian, Elizabeth Berg, Colum McCann, Jane Hamilton, Sena Jeter Naslund, Meg Wolitzer, John Hart, Jane Smiley, and Laila Lalami.
Catawba's Brady Author Symposium takes place annually in March.