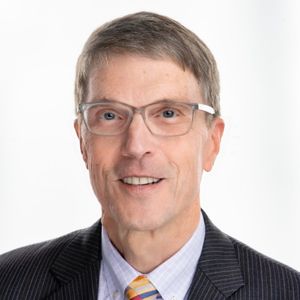 John E.P. Morrison has been named as Catawba College's Center for the Environment Interim Director effective in September. He currently serves as the Executive Director of the North Carolina Clean Future program, a partnership between Catawba and Wake Forest University. Morrison takes the helm from Brad Ives, who is departing the College for a position at Louisiana State University.
"Catawba is a showcase for sustainability, so I am honored to serve as the interim director of the Center for the Environment. I look forward to continuing the Center's mission and bringing on a new director who will propel the college to greater prominence and an even cleaner future."
Morrison is a 40+ year veteran in the energy industry, devoting his career to making the supply and use of energy more affordable, safer, and cleaner. For the past decade, he has helped lead two solar energy startups, contributing to North Carolina being ranked #2 in states deploying solar energy.
In addition to private industry, Morrison has worked in government, non-profits, and academia. In all sectors, his focus has been on energy technology, conducting research to address critical issues, as well as running programs to overcome market, policy, and regulatory barriers to widescale deployment of those technologies.
Catawba has accomplished some milestone achievements in the last year related to sustainability and the environment including achieving certified carbon neutrality seven years ahead of schedule and earning an AASHE Silver STARS rating.
"We appreciate John leading Catawba's Center for the Environment during this transitional time and look forward to working with John as Catawba College continues to lead and innovate on campus sustainability," said Dr. Jay Bolin, Dean of Sciences.
Morrison is a long-time resident of North Carolina, living in Chapel Hill with his wife Dr. Mary Anne Dooley. He has degrees in Engineering from Yale and Stanford Universities and earned an MBA from Harvard University.
Catawba will conduct a search for a new director of the Center for the Environment.
For more information on Catawba College and its Center for the Environment, please visit catawba.edu/cenv.