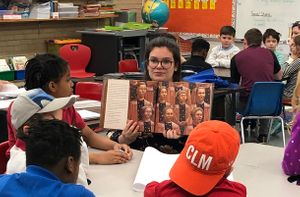 Catawba College is offering a virtual information session alongside TeachNC on September 19th at 4 pm to learn more about becoming a NC educator.
Participants will learn more about Catawba College and the individual support our students receive as part of our program. You can also learn how to apply for free.
Attendees who take the next step and apply are also eligible for a $100 fee reimbursement from TeachNC and may be eligible for Praxis CORE support through funding allocated by Governor Roy Cooper.
You can register for this event online.
Those interested but unable to attend can subscribe to TeachNC and get the information and support needed to pursue becoming a NC educator.