Parent and Family Council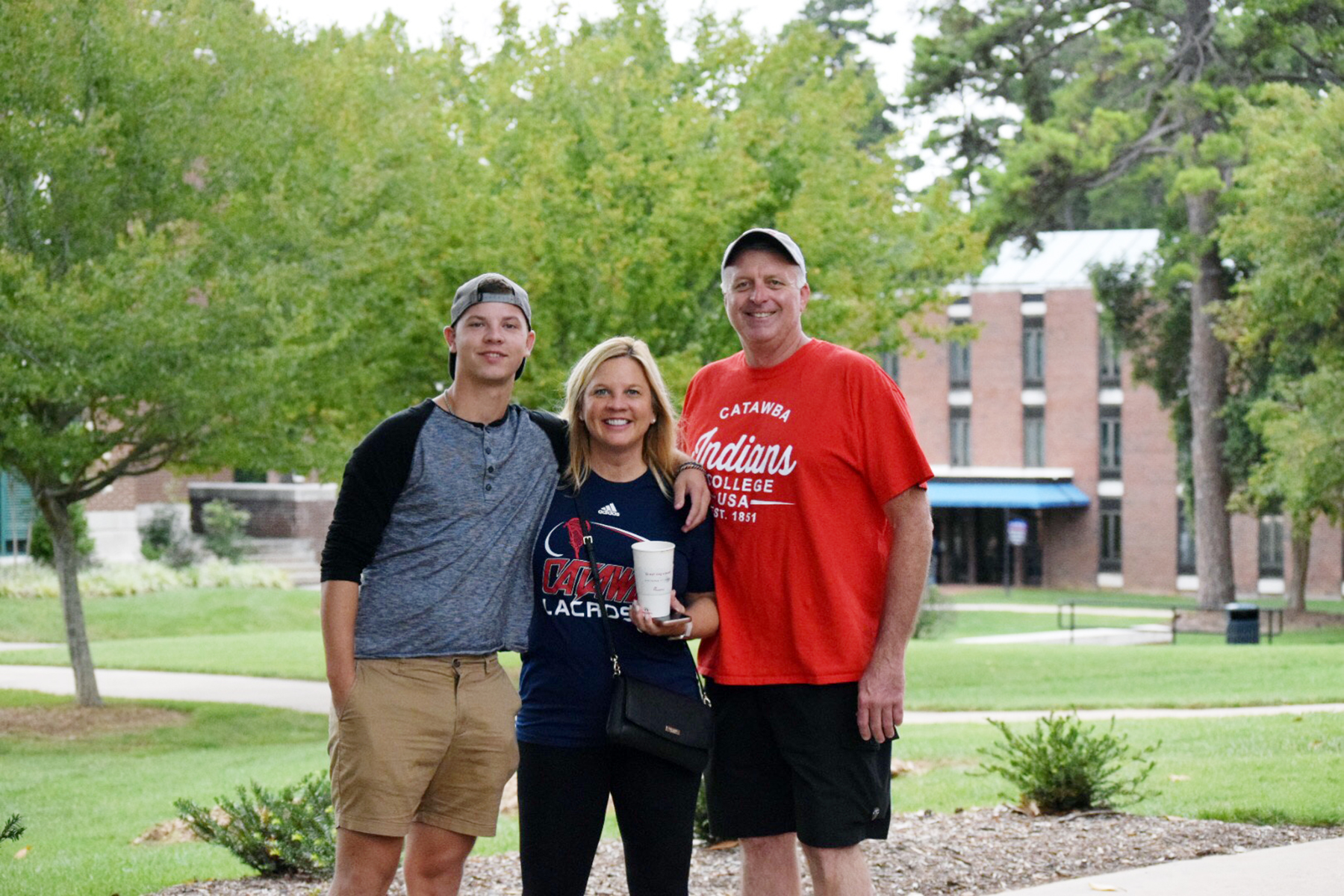 The Catawba College Parent and Family Council is focused on support and service. Interested parents have the opportunity to make meaningful gifts to campus wide programs. They also seek to serve the Catawba community in areas such as student life and admissions.
The desire to impact campus life while interacting with other parents is a focus of the Council. The College strives to keep all parents included and informed about how they can positively influence experiences of all students.
Council Members
Jay and Kelly Baker
Salisbury, NC
Curtis & Kay Barnes
Apopka, FL
Gary & Deirdre Blabon
Salisbury, NC
Jason & Julie Ann Burke
Salisbury, NC
Scott & Sarah Harper
Thomaston, GA
Thomas & Sauni Johnson
Lexington, NC
Bobby & Katy Rusher
Salisbury, NC
We're looking for new members!
Become involved, included, and informed. Your service and support on the Council will have an impact on Catawba.
Members are invited to attend fall and spring semester Council meetings
Service opportunities are available at Orientation, Family Weekend, and Graduation
Leadership donors are included in the 1851 Society
Host or participate in Alumni and Admissions events in your area
Provide mentorship and internship opportunities to Catawba students
Contact our Director of Class and Parent Giving for more information about the Council.