We share and celebrate our graduates' accomplishments and this important milestone in their lives.
Congratulations, Class of #

Catawba

22
Is there a difference between Graduation and Commencement?
Yes, there is. Graduation is the official awarding of degrees earned. Commencement is the event which celebrates the completion of degree programs.
Catawba students can graduate at then end of the fall, spring, and summer semesters while we award degrees in December for the Fall semester, May for the Spring semester, and July for the Summer semester.
We hold our Commencement ceremony once a year in May. Find information about this annual event below:
Event Information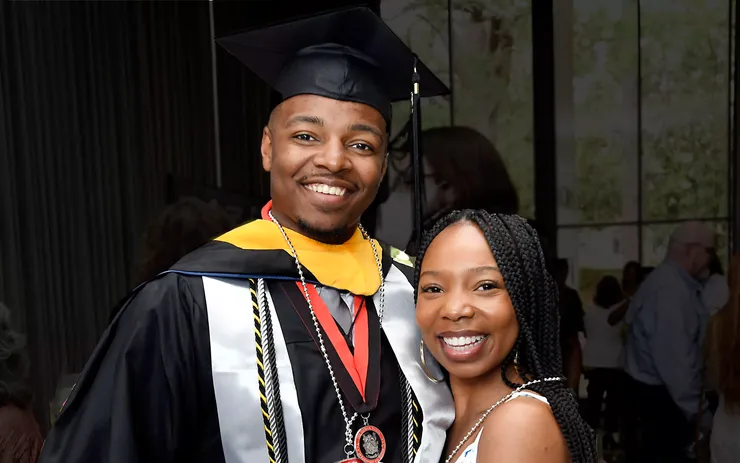 Event Information
View key information about the schedule and events that make up this wonderful and exciting time:
Quick Links:
Check out the following Commencement resources:
Location
Student Affairs Suite
Cannon Student Center