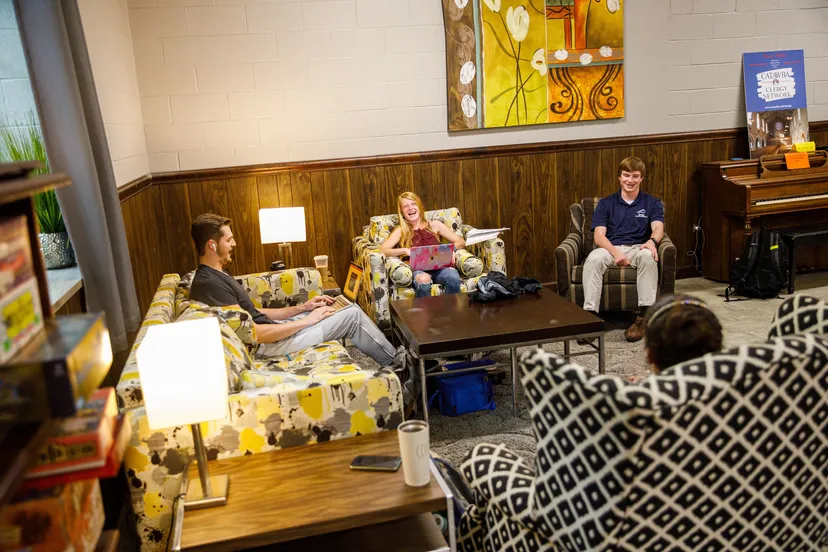 If you are wondering what your life purpose is and how to fulfill it, the Lilly Center programs are designed to help you explore and answer those questions.
The Lilly Center for Vocation and Values provides a variety of programs that help participants, especially students, discover and use their gifts in ways that serve others and improve the world around them. Thoughtful and thought-provoking programs, as well as vocational retreats and mini-retreats are offered each year. A special area of emphasis is to encourage interested students to consider how they can make a positive difference in their community and beyond through Christian ministry.
Lilly Center Coffeehouse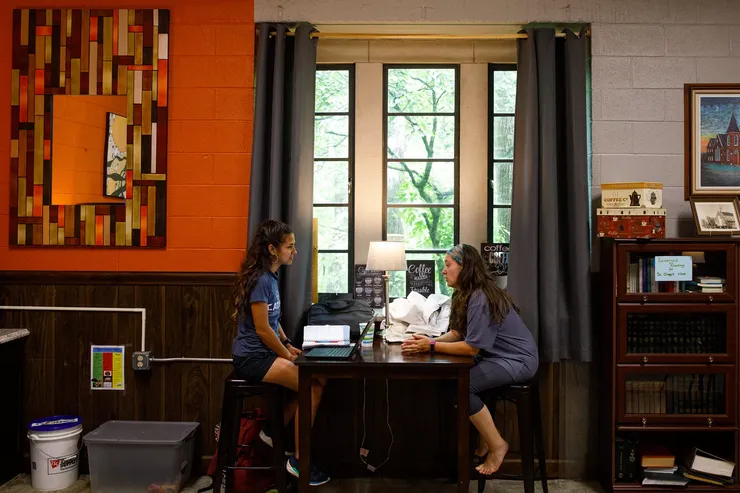 Lilly Center Coffeehouse
Work or Relax
Make a beeline for the Lilly Center Coffeehouse (& tea) before, between, and after classes. Located in the basement of the Omwake-Dearborn Chapel on campus, it is student managed and staffed, and coffee, tea, and cookies are free. Individually wrapped snacks, sodas, and bottled water are available for purchase for $0.50 cents each.
In the coffeehouse, you can study comfortably, and enjoy the added benefit of available workspace to spread out and organize assignments. Bring your classwork…
…or…
If you're looking to de-stress and change gears, this is also the place! Relax on one of the couches, put in your earphones and enjoy a movie or videos on your device. Peruse the shelves for board games to play or scan titles for an appealing read.
See our hours below.
Contact Us
Lilly Center Coffeehouse
Location
Basement Level
Omwake-Dearborn Chapel
LILLY CENTER HOURS:
M-F: 9am-5pm