Join us for our Freshman Retreat before Orientation!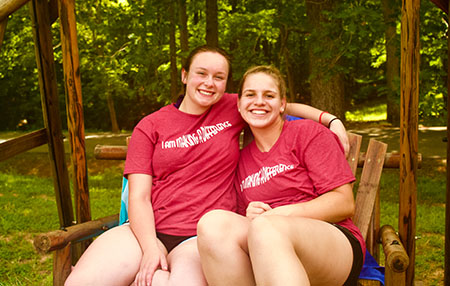 You'll have the opportunity to connect with your future classmates and friends and make lasting memories before Orientation even begins.
The Freshman Retreat is open to all new students including early college students and transfer students with less than 18 credit hours. We'll introduce you to members of your new Catawba family, orient you to college life, and help you reflect on your vocational calling.
Sponsored by The Lilly Center, Freshman Retreat is held at the gorgeous Black Lake Retreat Center.
We have two sessions for you to choose from:
June 27 – 29
August 9 – 11
There is no cost to participants!
The cost of the retreat has been underwritten by The Lilly Center for Vocational and Values at Catawba College, made possible by a grant from the Lilly Endowment.
The Freshman Retreat in Action
Location
Lilly Center
Omwake-Dearborn Chapel