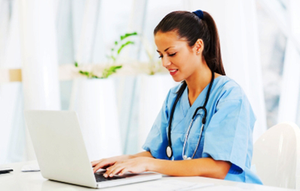 Catawba College has ranked as one of the top best accredited online RN to BSN programs in North Carolina.
Catawba College's RN to BSN program ranks fourth on the 16 Best RN to BSN programs in North Carolina for 2024 list published by allnurses. Rankings are based on allnurses' methodology surveying their readers on what they value most in their RN to BSN program, including affordability, duration, flexibility, and more.
Catawba's program offers both affordability and flexibility, delivered fully online with 8-week block-structured courses, catering to both full-time and part-time students. The 12-month program spans five 8-week terms, each with two courses.
Program intakes are available in Fall, Winter, and Spring with an early application deadline on November 15th and a regular application deadline on February 15th, followed by rolling admission.