Grow Your Career as an RN with a BSN Degree and Grow Your Employability & Income Potential
Catawba College offers the RN2BSN completion degree for licensed nurses with 8-week courses completed 100% online. Enhance your current knowledge, expand your career options, and prepare for broader levels of responsibility by earning your BSN degree.
---
The Catawba College Department of Nursing seeks to prepare competent, diverse nursing professionals to meet the holistic health care needs of a culturally diverse society. In the 100% online RN2BSN program, we aim to provide a solid foundation in liberal studies that effectively melds with and capitalizes on a student's real-life work experience as a registered nurse.
Students in the RN2BSN degree program can enroll at multiple start dates throughout the year into our 8-week block structure of 100% online courses. As an RN2BSN program student, you will be taking two courses at a time, however, most adult students enroll in four or more courses per semester, making them full-time and eligible for maximum financial aid programs.
Catawba's Department of Nursing faculty are committed to working with students to meet their professional goals, offering varied clinical expertise in fields such as geriatrics, mental health, maternity and pediatric care, and medical surgical nursing. Here you'll tailor your BSN degree to your particular nursing interests.
Three Start Dates Per Year

We have three start dates per academic year to begin your RN to BSN program, offering you even more flexibility to fit your work and family schedule

An Easy Transition

Registered Nurses (RNs) with an Associate's degree in Nursing or a Nursing diploma are eligible to matriculate into Catawba's Bachelor of Science in Nursing degree.
Why the Catawba College RN2BSN?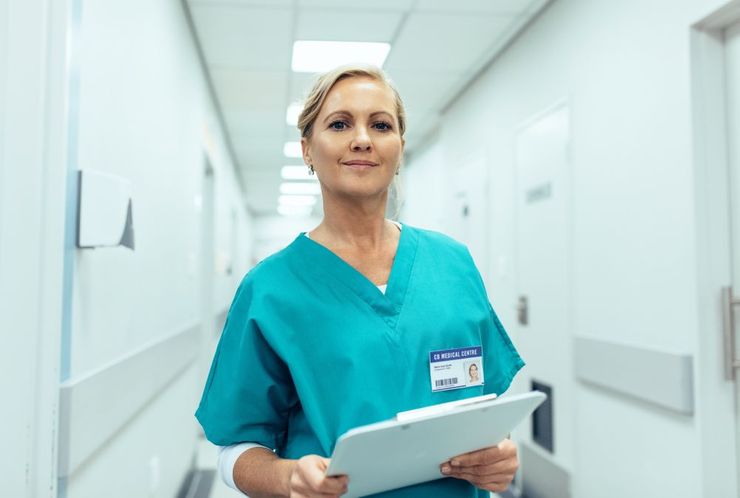 Why the Catawba College RN2BSN?
Flexibility: Students can learn anytime, anywhere in 8-week nursing courses.
Affordable credit hour rates to fit almost any budget.
Convenient: Students can work full-time while completing the RN-BSN program
Personal attention to advising: Students receive 1:1 advising with faculty
RN2BSN Quick Facts:
Applying is Easy! The application process is easy, and each student has a faculty mentor as a guide and counselor to make the transition back to a student and matriculation as easy as possible. We even request transcripts for you!
Nervous About Studying Online? Don't be! Your first class introduces you to the online environment and forms a community of fellow students to promote collegiality and a support system. To make it even easier, you will only take two 8-week online courses at a time.
Transfer and RN Experience Credit Hours: Catawba College's RN to BSN degree option requires a minimum of 120 credit hours, including 28 credit hours of Core Transfer courses, 32 credits hours in the Nursing major, and 30 credit hours for experience in the workforce as an RN. At times, you may be required to take a general education class, yet still complete your BSN degree (from start to finish) in about one year.
Accreditation
The baccalaureate degree program in nursing at Catawba College is accredited by the Commission on Collegiate Nursing Education (ccneaccreditation.org).
Participate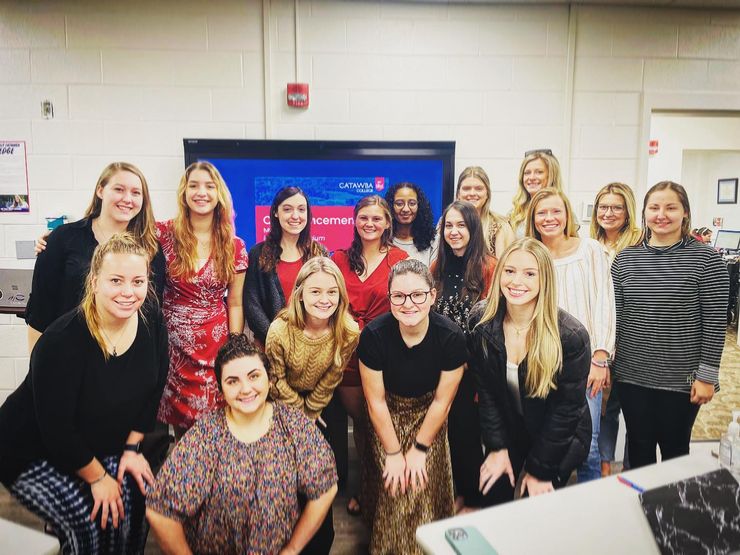 Participate
The Catawba College Student Nurses Association offers pre-nursing and nursing students opportunities for campus, community, and statewide collaboration for addressing current population health care needs. In addition, involvement allows for mentorship and connection with members of the North Carolina Nurses Association. Students attend statewide and national student nurses' association meetings, participate as officers in campus, state, and national student nurses associations, and take part in various community services initiatives.
Net Price Calculator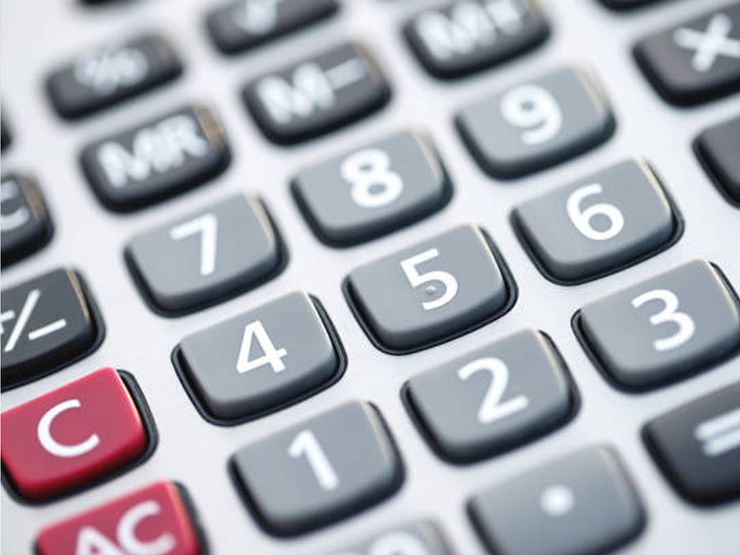 Net Price Calculator
Estimate your share of college costs and how much financial aid you may be eligible to receive
Our calculator is designed to give you an early indication of what type of financial aid you may qualify for if you were attending Catawba College as a first-year, transfer, online, or graduate student.
Similar Programs
Interested in Nursing? You may also be interested in these programs - consider a double major, or adding a minor or two.
Contact Us
Department of Nursing
Location
1st Floor
Ketner Hall